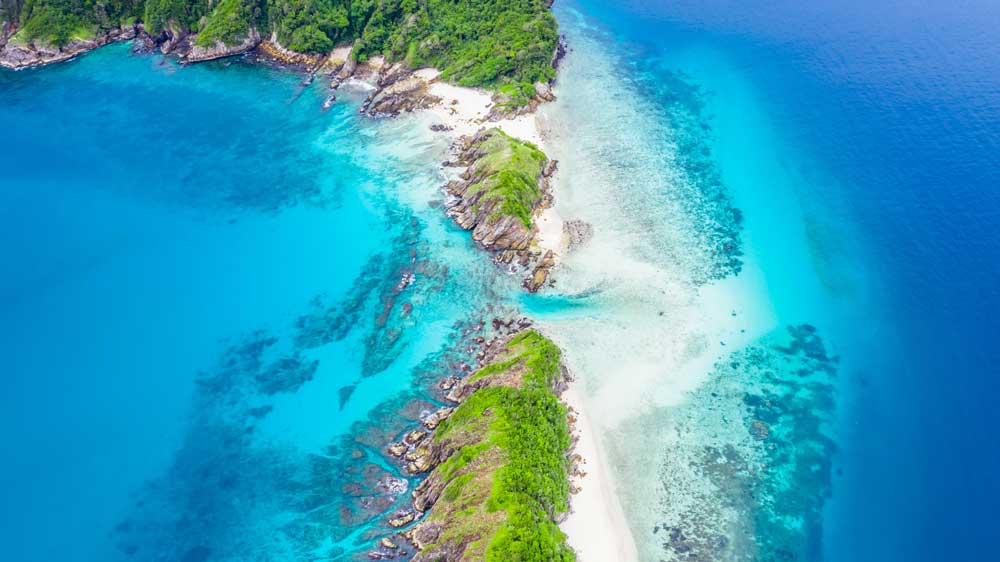 Discover Myanmar Liveaboard Diving
Myanmar, formerly known as Burma, is a Southeast Asian jewel draped in golden pagodas, blessed with an extraordinary cultural heritage, and boasting an unexplored marine utopia.
Located along the northeastern coastline of the Andaman Sea, Myanmar offers some of the most pristine and secluded dive sites in the world. In this comprehensive guide, we'll delve into what makes Myanmar liveaboard diving an unparalleled experience for underwater enthusiasts.
About Myanmar Liveaboard
Before you can appreciate the underwater allure, you must first understand the charm of Myanmar itself.
The country is a tapestry of diverse landscapes, from the misty hills of Shan State to the idyllic beaches in the Myeik Archipelago. Its tumultuous history, combined with a rich array of traditions, makes Myanmar a mesmerizing destination for adventurers and culture buffs alike.
If you're seeking untouched marine environments, Myanmar provides an array of options (40+ dive sites) that are best explored via a liveaboard vessel. Some key dive sites include:
Black Rock: One of the most iconic dive spots in Myanmar, Black Rock offers divers the chance to encounter manta rays, reef sharks, and schools of barracuda. The underwater topography here is magnificent with expansive walls and deep canyons.
Shark Cave: As the name suggests, Shark Cave is your best bet for observing shark species, specifically grey reef sharks and nurse sharks. The caves also serve as sanctuaries for various crustaceans and macro creatures.
High Rock & Rocky Island: These sites are macro photographers' dream come true. Expect an array of colorful nudibranchs, seahorses, and ghost pipefish.
North Twin & South Twin: These sibling islands feature beautiful plateaus and swim-throughs. White-tip sharks, eagle rays, and large groupers frequent these areas.
Diving in Myanmar offers an experience akin to being transported to an underwater Eden, brimming with marine life and unparalleled beauty. Among the most exciting sights to anticipate are the majestic manta rays and whale sharks, especially when diving near the iconic site of Black Rock. These gentle giants truly are a wonder to behold, gliding gracefully through their natural habitat.
But that's not all; shark enthusiasts will be thrilled by the regular sightings of grey reef sharks, nurse sharks, and white-tip sharks. These species are some of the most commonly observed marine predators in Myanmar's diverse underwater ecosystems.
If you have an eye for the smaller wonders of the deep, you'll be captivated by the macro life that thrives here. Ghost pipefish, seahorses, and harlequin shrimp are often found nestled among the intricate coral formations, making it a macro photographer's dream destination.
Speaking of corals, Myanmar boasts vibrant and healthy coral gardens that are teeming with life. The diversity is remarkable, with both hard and soft coral varieties providing refuge and sustenance to a host of marine creatures.
Last but certainly not least, divers can expect to be mesmerized by large schools of fish like trevally, barracuda, and fusiliers. These schools add a dynamic and electrifying element to your diving experience, creating a spectacle that is as mesmerizing as it is unique.
Myanmar's water temperatures are quite pleasant, ranging from 26-30°C (79-86°F). However, thermoclines can occur, especially in deeper dive sites, where temperatures may drop. A 3mm-5mm wetsuit is generally recommended.
When To go?
The prime time for liveaboard diving in Myanmar is between November and April, during the dry season. Visibility is at its peak during these months, and surface conditions are generally calm, making it ideal for diving.
February - May is the period when divers can see the greatest number of whale sharks. February to May is also the best time to see the Manta Rays.