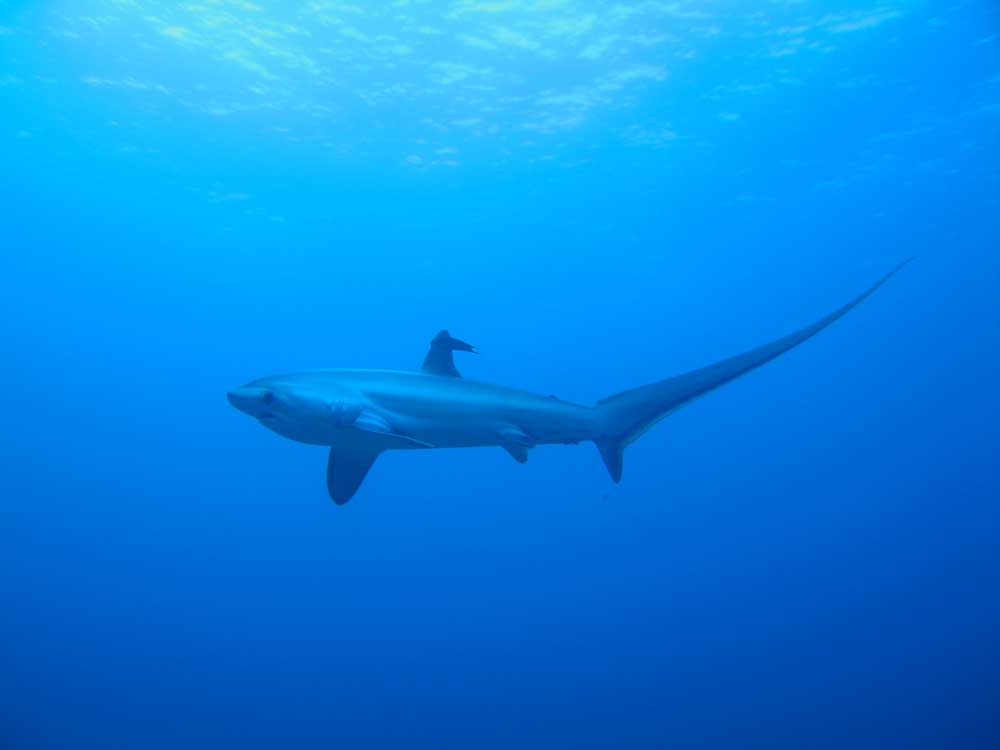 Discover Malapascua Liveaboard Diving, the Crown Jewel of Philippine Diving
Are you ready to explore one of the world's most stunning diving destinations? Nestled in the Visayan Sea, Malapascua Island in the Philippines offers an unparalleled underwater experience for both seasoned and beginner divers.
This tropical paradise is not just about white sandy beaches and palm-fringed shorelines; it's a hidden sanctuary for a variety of marine species, exhilarating dive sites, and much more.
The ocean around Malapascua is like a big, colorful garden. You can see all kinds of fish, big and small. There are even special kinds of sharks and snakes. Trust us, this place has everything you need for an unforgettable diving trip. From cool sharks to hidden caves, and even sunken ships, Malapascua has something for everyone, whether you're just starting out or you've been diving for years.
About Malapascua Liveaboard Diving
The ocean around Malapascua is super rich with life. Think of it like a bustling city, but for fish and coral.
Malapascua is a small island in the Philippines, located in the Visayan Sea. It's just about 6.8 kilometers (4.2 miles) away from the top end of Cebu Island, separated by a shallow stretch of water. The island falls under the local area known as Logon, which is part of Daanbantayan in Cebu. Malapascua itself is pretty tiny, measuring around 1.55 by 0.62 miles and is made up of eight small villages.
Malapascua liveaboard diving started gaining fame as a place for diving in the early '90s. Before that, it was mostly famous for its beautiful wide beach called Bounty Beach. These days, people also love it for its stunning coral gardens and underwater walls close to the island. Plus, it's got some great diving spots a bit further out, like Gato Island, Monad Shoal, and Kemod Shoal.
Malapascua Liveaboard Dive Sites
Malapascua liveaboard top diving spot is Monad Shoal, which is about 4.8 miles away from the island. This site is a natural spot where fish go to get cleaned and it's basically a long, flat-topped rock that sits at the edge of a deep drop-off. The rock is about 0.93 miles long and sits at a depth ranging between 66 to 79 feet. What's really special about Monad Shoal is that it's the only place where you can consistently see thresher sharks, mainly around sunrise. These sharks go there to get cleaned by bluestreak and moon cleaner wrasse fish.
The Monad Shoal also attracts other big sea creatures like devil rays and eagle rays. You might also see manta rays and hammerhead sharks, but those are more seasonal. One downside is that much of the coral at this shoal has been harmed by harmful fishing practices, which is a problem not just here but all over the Philippines and other places too. If you're specifically interested in thresher sharks, the two main spots to see them at Monad Shoal are called Shark Point and Shark Wall.
Next, we've got Gato Island. This place is a bit like an underwater playground. You'll find sea snakes, but don't worry, they're more scared of you than you are of them! The island also has underwater caves you can swim through, and you might even see white-tip sharks hanging out.
But if tiny, hidden creatures are more your thing for Malapascua liveaboard, you have to try diving at the Lighthouse site. This is a great place for macro photography because you can find seahorses, pipefish, and even some rare blue-ringed octopuses.
If sharks are your main interest, don't forget about Kimud Shoal. This is another place where you can see big schools of hammerhead sharks, especially between January and May. Thresher sharks and manta rays are a great addition for divers to see here during their Malapascua liveaboard diving.
Now, if you're into shipwrecks, you've got options. Dona Marilyn is a sunken ferry, and it's now home to all kinds of fish. You can swim through the wreck and explore. Tapilon is another shipwreck site, but this one's a Japanese World War II ship. Both are a hit among divers who love a bit of history with their dive.
The water is usually warm, around 79 degrees Fahrenheit (or 26 degrees Celsius). Depths at the dive sites range from shallow spots that are great for new divers to deeper areas for those looking for a bit of a challenge.
When To Go To Malapascua?
Although Malapascua liveaboard diving is considered to be accessible all year round, the best time for diving here is from November to April. The water is calm and clear, which is perfect for seeing all the amazing marine life.
You can see thresher sharks and whitetip sharks all year long. Hammerhead sharks are most commonly seen around March or April, wrapping up their season that starts in December and goes through April. As for manta rays, some people say the best time to see them is usually around September.