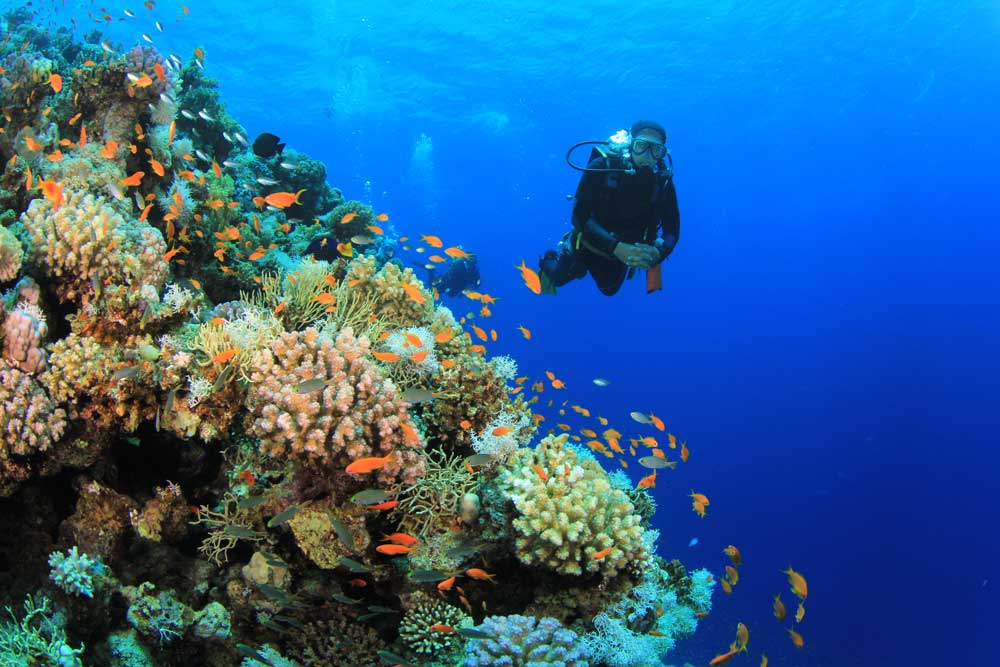 Experience the Depths: Philippines Liveaboard Diving
The Philippines, a vast archipelago of over 7,000 islands, is a diver's paradise. Malapascua, north of Cebu, is famed for thresher shark encounters at sites like Monad Shoal. The central region, Visayas, offers a myriad of diving experiences from whale shark interactions in Oslob to the sardine runs in Moalboal. A standout destination is Tubbataha in the Sulu Sea, accessible only via liveaboards, showcasing marine biodiversity at its finest with spots like Apo Reef.
Nearby, Apo Island near Dumaguete presents vibrant coral dives. Additional diving gems include the WWII wrecks in Coron, muck diving in Puerto Galera, and whale shark spots in Donsol. The Philippines promises unforgettable underwater adventures for divers across the board.
About Philippines Liveaboard Diving
The Philippines offers a mosaic of diving experiences, from pelagic interactions to wreck explorations. Each destination has its unique charm and story, making the Philippines a must-visit for every diving enthusiast.
At the heart of the Philippines underwater haven lies Malapascua, an island to the north of Cebu. Malapascua is easily reachable from Cebu City with a 3-4 hour drive followed by a brief 30-minute boat ride. Diving in Malapascua is world-renowned for its thresher shark sightings at dive sites like Monad Shoal, one of the only places in the world where spotting thresher sharks is a sure thing. Of course, other marine life such as Manta Rays are easily seen here. Gato Island, another diving gem in the vicinity, serves as a reserve for white-tip sharks and seahorses.
From June through December, Malapascua's water temperature is a pleasant 27-30 degrees Celsius and the visibility is at its highest.
The Visayas Islands, further into the heart of the Philippines, provide an extensive range of exciting scuba diving locations. Sites like Oslob, noted for its magnificent interactions with whale sharks, may be reached from major cities like Cebu and Dumaguete in Visayas. And then there's Sogod Bay, where you can visit marine sanctuaries and even spot a whale shark every once in a while. The diving in the Visayas is further enhanced by visits to Moalboal, with its captivating sardine runs, and Dauin, a muck diver's heaven.
The Visayas are great for diving any time of the year, though some liveaboards won't offer trips there while they're at Tubbataha (March–June). Since Cebu City's international airport is served by frequent flights from Manila and direct international flights from other Southeast Asian cities, it is the starting point for many liveaboards to the Visayas.
Close to Dumaguete in the Visayas, Apo Island offers another layer of diving allure. The island, a 30-minute boat journey from Dumaguete, showcases dive sites like Chapel, known for vibrant corals, and Coconut, preferred for drift diving due to its strong currents.
A real jewel of the Philippines, however, is the Tubbataha Reefs Natural Park, majestically residing in the Sulu Sea. Access to this UNESCO World Heritage Site, with dive spots like the Apo Reef and Jessie Beazley Reef, is exclusive to liveaboards departing from Puerto Princesa, Palawan. The journey to Tubbataha, an epitome of marine biodiversity, takes roughly 10 hours. Divers who are well-versed in handling currents and have a healthy respect for marine diversity will enjoy the dive sites in Tubbataha's North and South Atolls and Jessie Beazley Reef.
Beyond these primary dive havens, the Philippines also hosts other noteworthy sites. Coron, in Palawan, provides a haunting yet beautiful experience with its WWII wrecks. Puerto Galera, on Mindoro Island, attracts with muck diving sites and historic wrecks, while Donsol in the Bicol region becomes a hotspot for whale shark interactions, especially between November and June.
When To go?
Because of its tropical temperature and wide coastline, the Philippines is an excellent diving destination any time of the year. However, the dry season (November–May) is typically the greatest time to go scuba diving in the Philippines. The weather is more stable and less likely to produce sudden storms during these months, and the seas are more peaceful and the visibility greater.
Warmer waters and better skies can be expected from March to May, but this is also the hottest time of year, when the most visitors come. However, the weather is more agreeable for divers, both underwater and on the surface, from December to February.
Dive sites can still be visited throughout the rainy season (June–October), despite the increased likelihood of rain and typhoons. Between March and June, when the marine park is open, diving conditions at sites like Tubbataha Reefs are at their optimum.