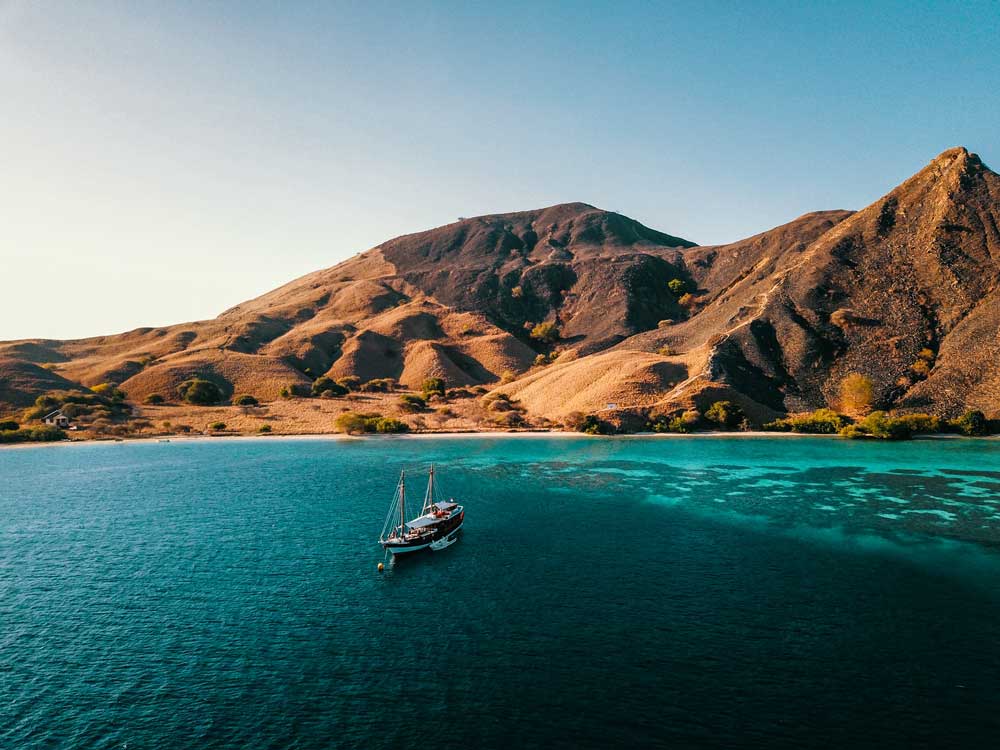 The Wonders of Indonesia Liveaboard Diving
Embracing the vast diversity of marine life across the globe, liveaboard scuba diving in Indonesia provides a truly unparalleled experience.
Indonesia, the world's largest archipelago, is a top-rated destination for liveaboard scuba diving experiences.
Liveaboard diving in Indonesia takes you to the stunning Komodo National Park, filled with a vibrant array of marine life and land tours that will never disappoint in the months of April to September. Raja Ampat, with untouched coral gardens, teeming with a record number of unique reef species. Banda Sea with clear waters and underwater mountains is irresistible with the Hammerhead migration sightings.
These are just a few of top Indonesia liveaboard diving destinations.
About Indonesia Liveaboard Diving
Indonesia Liveaboard Diving: Unleash the Explorer Within
Here's a closer look at some of the most popular liveaboard diving destinations across Indonesia:
Komodo: Renowned for its thrilling currents and colossal marine species, Komodo is a jewel of Indonesia's dive sites. You'll come face-to-face with sharks, mantas, dolphins, turtles, and macro species. The water temperature here fluctuates between 20°C to 28°C, so be prepared with the right dive suit. The majority of liveaboard trips depart from Labuan Bajo port on Flores Island. Make sure to visit between April and November for optimal diving conditions in the Komodo National Park.
Raja Ampat: Fondly termed as the 'Crown Jewel of the Coral Triangle,' Raja Ampat is a diver's paradise with its pristine coral gardens and record-breaking coral reef species. Its vibrant marine life ranges from tiny pygmy seahorses to majestic manta rays. Water temperatures stay around a pleasant 28°C to 30°C year-round. Most liveaboard trips commence from Sorong in West Papua with the most famous itinerary being south Raja Ampat also known as Misool. The best times to visit are October through April.
Alor: The rugged volcanic terrain of Alor serves as an exciting backdrop for unspoiled diving experiences. Beneath the surface, you'll find a diverse array of marine life, including manta rays, hammerhead sharks, and vibrant coral reefs. The water temperatures can vary widely, from 19°C to 28°C, so come prepared. Liveaboard trips typically depart from Kalabahi, Alor's main town.
Sulawesi: The island of Sulawesi, with its unique geographical structure, is known for some of the world's best dive sites. The Lembeh Strait, in particular, is famous as the 'Muck Diving Capital of the World', offering a chance to see rare macro creatures. Bunaken National Park is also a must-visit with its dramatic wall dives and vibrant coral reefs. Water temperatures remain a consistent 27°C to 29°C. Manado is the common port of embarkation for liveaboards.
Bunaken: Bunaken National Marine Park in Sulawesi is renowned for its rich marine biodiversity, stunning coral walls, and warm, clear waters. Over 70% of all fish species that exist in the Indo-Western Pacific Ocean are found here. Water temperatures range from 27°C to 29°C. Most liveaboards depart from Manado. Halmahera: Known as the "Spice Islands," Halmahera is a lesser-known but equally impressive dive destination. It's home to healthy coral reefs, abundant fish species, and unique critters. Water temperatures average 26°C to 29°C. Liveaboards typically depart from the port of Ternate.
Banda Sea: The Banda Sea, lying in the heart of the Indonesian archipelago, is a deep-sea basin known for its impressive underwater seamounts and vibrant pelagic life. Water temperatures are typically between 26°C and 29°C. Liveaboards generally embark from Ambon or Maumere
No matter where you choose to dive, each liveaboard diving experience in Indonesia is unique, promising adventure, discovery, and a deep appreciation for the world beneath the waves.
When To go?
Diving in Indonesia is generally possible all year round due to the country's equatorial climate; however, the best time to dive can vary depending on the specific region within the archipelago. In general, the peak diving season in Indonesia is from May to September when the seas are calm, and visibility is often excellent. The weather during this period is mostly dry, and sea conditions are ideal for liveaboard journeys.
However, some regions have specific best times. The best time to dive in Raja Ampat is between October and April when the seas are calmest. Komodo diving optimal season is from April to November. The recommended diving seasons for Banda Sea are September to December.
Marine life sightings can also vary depending on the season. For instance, manta rays are more commonly sighted in Raja Ampat from October to April and in Komodo from December to February. Hammerhead sharks are often spotted in the Banda Sea in September and October.