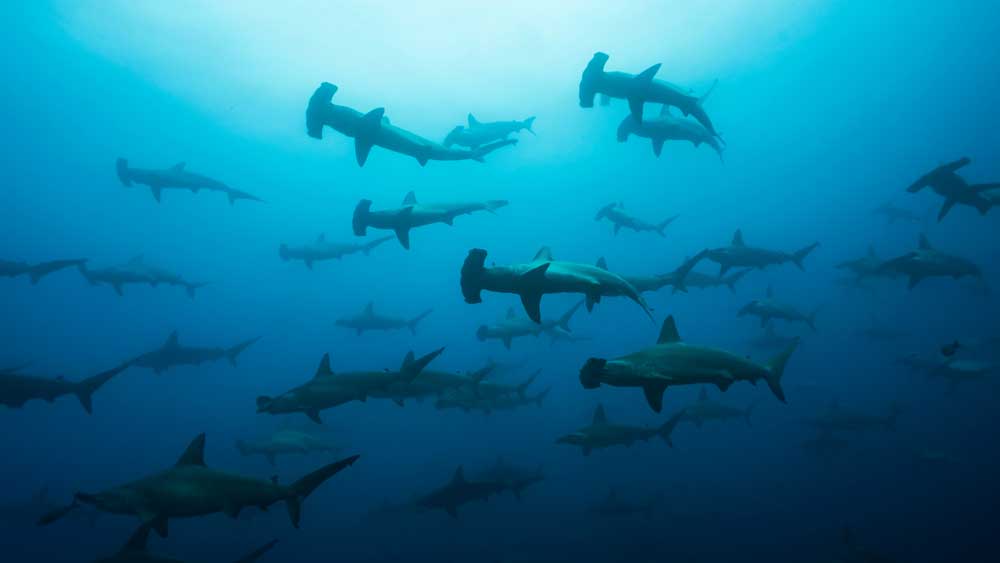 Banda Sea Liveaboard - A Journey Off The Beaten Tracks
When planning to go on a diving adventure in Indonesia you definitely must consider a Banda Sea liveaboard. Considered an off the beaten tracks destination, Banda Sea offers stunning coral reefs, whale watching and the star of the show, the migration of the Hammerhead sharks.
Of course, because of its location, Banda Sea can only be explored with a liveaboard and typically only for a short 2-3 months when the conditions are best and the chances to spot the Hammerhead migration is strongest.
About Banda Sea Liveaboard
For years Banda Sea has been the underrated gem of scuba diving in Indonesia. Not many people talked about it and those we knew about it, seemed like they kept it a secret. But it can be that one of the reasons why Banda Sea was and still is underrated is due to its location which makes it rather difficult to reach compared to Komodo or Raja Ampat.
The Banda Sea liveaboards run every year but only for a short 2-3 months during September - November. That is when the water conditions and the chances to see the migration of the Hammerheads are best, although diving in Banda Sea is suitable all year round, it just depends on what you're looking for.
For marine life, Banda Sea is known for the "big stuff" such as pilot whales, occasional humpback whales and yes the Hammerheads. Thresher sharks are also common to spot along the other beautiful tropical marine life that you can imagine seeing in a diving Mecca such as Indonesia.
Off season or even during the peak season of Banda Sea liveaboard, those passionate of macrophotography will find paradise. Even if you choose not to go on a liveaboard but staying in some of the local dive resorts there, the daily trips will take you to easily accessible macro dive sites.
The standard trips of any Banda Sea liveaboard is 8 days 7 nights but on LiveAboards.com you can find liveaboard operators providing longer trips taking divers as far or further away than the popular Serua dive sites. At the beginning of the season or towards the end of the diving season in Banda Sea, liveaboards organize special crossing trips that start from either Sorong (Raja Ampat) or Kaimana (Triton Bay). These longer trips can extend to 12-13 days on the sea, an absolute diving marathon throughout Indonesia.
Banda Sea is not shy with dive sites, it provides plenty of options each with their unique offerings. But it is important to mention the ones that are most popular especially for spotting the Hammerhead migration:
Banda Neira
Suanggi
Serua
Manuk
Hatta
When To go?
Plan ahead as the season is short between September - November and the liveaboards typically sell-out a year in advance.
September - October are considered the best months for the Hammerhead migration while November typically is more based on luck. There are no considerations to be taken in terms of water temperature or visibility. If you visit Banda Sea during the peak season water conditions and weather are generally proper.