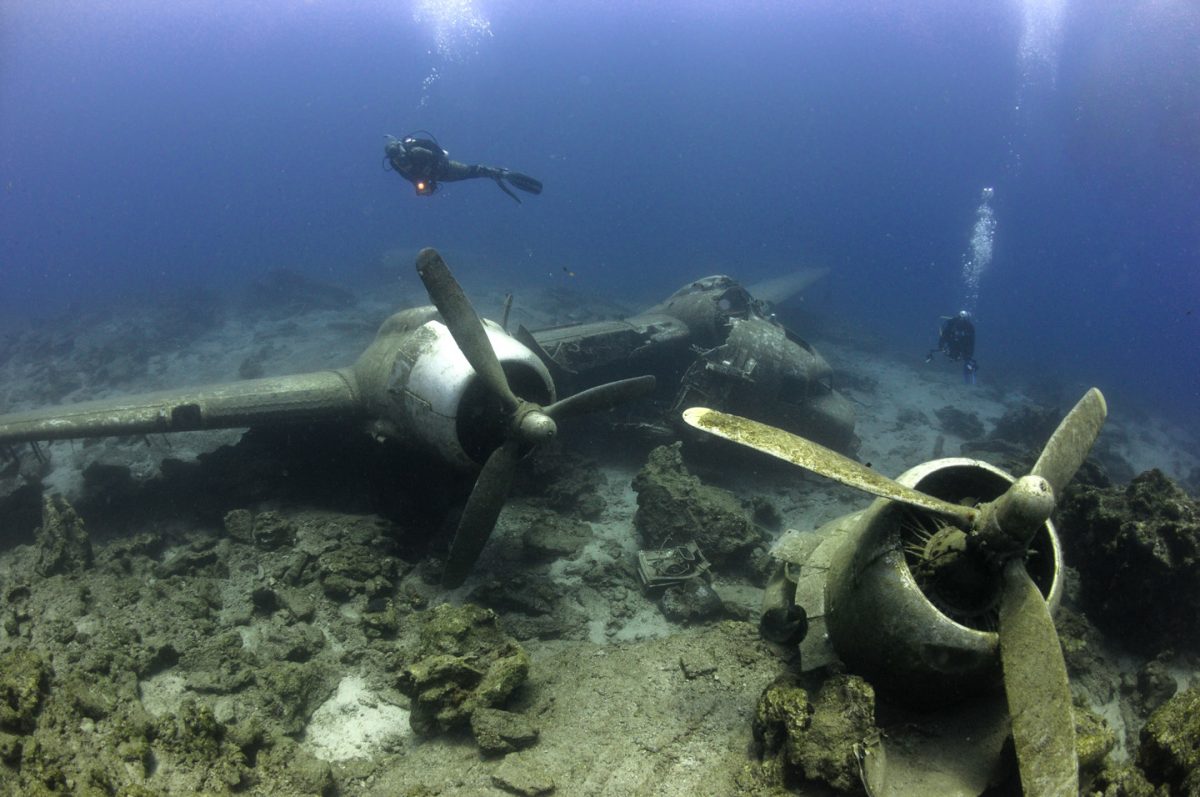 Guide to Solomon Islands Liveaboard Diving
Discover an underwater paradise teeming with vibrant coral gardens, colorful fish, and intriguing WWII wrecks as you embark on a diving adventure in the Solomon Islands.
Famous for its biodiversity, this Pacific archipelago offers an unrivaled diving experience, best enjoyed aboard a Solomon Islands liveaboard. In this comprehensive guide, we delve into everything you need to know about diving in the Solomon Islands, from iconic dive sites to travel tips and the best times to visit.
The Solomon Islands is a sovereign nation located in the South Pacific, east of Papua New Guinea. Comprising almost 1,000 islands, this archipelago offers a blend of fascinating history, diverse cultures, and stunning landscapes.
About Solomon Islands Liveaboard Diving
Solomon Islands secluded location makes it a perfect diving destination for those looking to escape the crowds.
During the World War II, the region of Solomon Islands has seen a period of intense fighting. Consequently, the area around Honiara and the surrounding regions are now dotted with numerous ship and aircraft wreck sites, offering a rich and historical style for divers to explore.
One aspect that must be pointed out about Solomon Islands liveaboard is that the many of the dive sites have a low minimum diver experience which allows a great number of divers to enjoy the special Solomon Islands.
Popular Solomon Islands dive sites
Florida Islands: Explore Twin Tunnels, witness hauntingly beautiful WWII aircraft wrecks, and glide through captivating coral gardens. Divers of all experience levels will find the Florida Islands engaging, particularly those who have a penchant for historical sites and the thrill of cavern diving. Florida Islands provides a significant number of dive sites and it's where the liveaboards spend most time.
Russel Islands: Experience Leru Cut, a one-of-a-kind underwater tunnel, be enchanted by soft coral formations, and possibly encounter white-tip reef sharks. This area is most appropriate for divers with intermediate to advanced skills. The Russel Islands boast a variety of marine life and offer some truly remarkable underwater landscapes.
Mary Island: Dive along dynamic walls adorned with gigantic sea fans, encounter schools of barracuda and jacks, and revel in the powerful underwater currents. These sites are particularly well-suited for advanced divers due to the strong currents and depths that can often exceed 40 meters.
Marovo Lagoon: Search for tiny seahorses and even tinier pygmy seahorses, admire the grace of manta rays, and marvel at an array of colorful reef fish. Underwater photographers and lovers of macro diving will find the calm conditions of Marovo Lagoon absolutely perfect for capturing some awe-inspiring photographs.
When To Go To Solomon Islands?
The prime months to indulge in the crystal-clear waters of the Solomon Islands are between April and November. During this period, the visibility often stretches up to an astonishing 40 meters, and the water temperatures are delightfully warm, hovering between 26-29°C (79-84°F).
Solomon Islands liveaboard diving is an all year round experience. Even the rainy season is typically minimum in rain volume and because Solomon Islands is not monsoonal, diving here is only slightly affected.