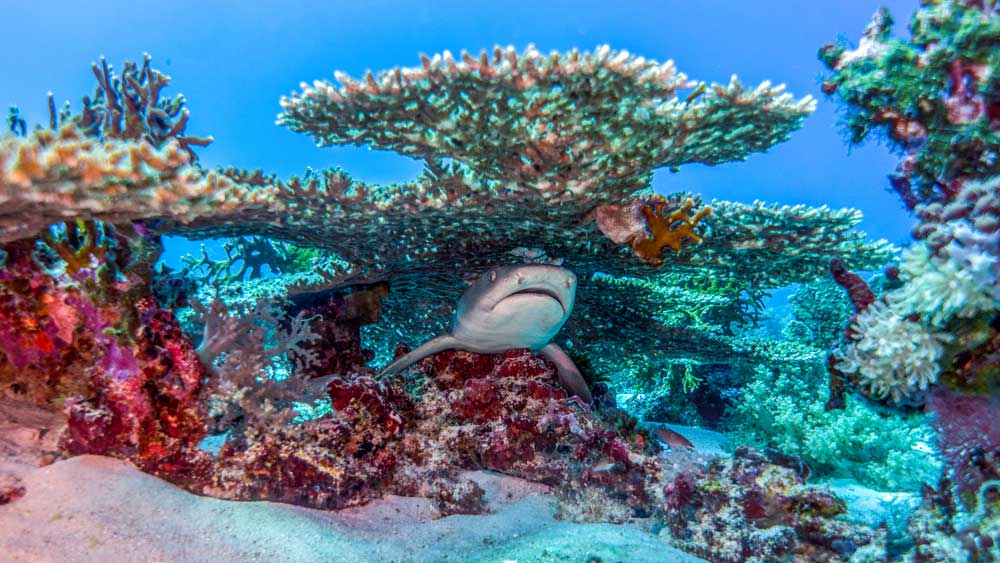 Experience Tubbataha Liveaboard Diving
Are you a diving enthusiast looking for your next underwater adventure? Well, look no further! Tubbataha Reefs Natural Park in the Philippines is a dream destination that offers some of the most breathtaking dive sites in the world.
Forget the traditional diving experiences; this is your chance to explore a UNESCO World Heritage Site teeming with vibrant marine life, awe-inspiring coral reefs, and unparalleled biodiversity. And there's no better way to experience Tubbataha than on a liveaboard, where your home, meals, and diving sites are all in one place, making your journey seamless and unforgettable.
Because of its isolation, Tubbataha offers a truly unique and undisturbed underwater experience, teeming with various species of fish, coral, and other marine life.
About Tubbataha Liveaboard Diving
Located in the heart of the Sulu Sea, the Tubbataha Reefs Natural Park covers approximately 97,030 hectares and boasts some of the most well-preserved coral reefs globally.
Tubbataha Reefs Natural Park is located in the Sulu Sea, in the southwestern part of the Philippines. Specifically, it lies about 150 kilometers (93 miles) southeast of Puerto Princesa City, the capital of Palawan province. The park is remote and accessible only by liveaboard boats, usually departing from Puerto Princesa.
Expect to see a spellbinding palette of colors and shapes as you dive through its different zones. From the shallow coral gardens to steep underwater cliffs, each dive site in Tubbataha offers a unique underwater landscape.
The diving experience required to dive in Tubbataha is typically Open Water certification and anywhere around 30 to 40 logged dives but it is good to double check the requirements of your chosen liveaboard prior to booking.
Tubbataha Dive Sites
Jessie Beazley Reef: A relatively isolated reef, Jessie Beazley is perfect for those looking to escape the crowds. Its seclusion is a sanctuary for large pelagic species like manta rays and hammerhead sharks.
Amos Rock: Also known as the "Washing Machine," Amos Rock is famous for its strong currents that make for an exhilarating drift dive. Here, you can witness schools of trevally and barracuda as they navigate the waters.
Black Rock: For those interested in macro photography, Black Rock is a haven. Spot numerous nudibranch species, frogfish, and even the elusive ghost pipefish.
Aside from the diving information, while not underwater, the bird islets of Tubbataha also offer a unique spectacle, serving as nesting sites for seabirds.
When To go?
The diving season in Tubbataha is relatively short, extending from mid-March to mid-June. During this time, the water temperatures range from a comfortable 26-30°C (79-86°F), and visibility often exceeds 30 meters (around 100 feet).