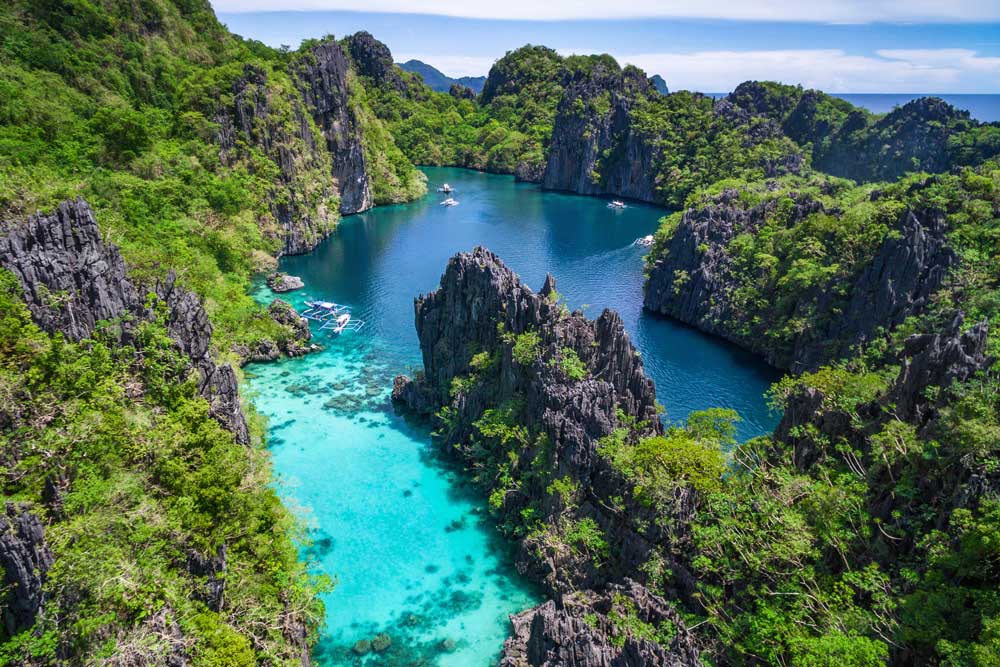 Palawan Liveaboard Diving: A Diver's Paradise in the Philippines
Found in the western archipelago of the Philippines, Palawan is a name that resonates with visions of turquoise waters and sublime natural beauty. This elongated island province is flanked by the South China Sea on the west and the Sulu Sea on the east, offering an underwater treasure trove for divers across its numerous islands. Palawan has earned global acclaim, not just for its top-side splendor, but also for its underwater majesty, making it an impeccable destination for liveaboard diving enthusiasts.
The waters surrounding Palawan are known for their crystal-clear visibility, especially during the dry season from October to May. As divers submerge, they are welcomed by a world of vibrant coral reefs, steep walls, and a myriad of marine life that thrive in the nutrient-rich currents.
Often referred to as the "Last Frontier" of the Philippines, Palawan boasts some of the most extraordinary biodiversity in the world, both on land and underwater. Today, Palawan's natural wonders, from the UNESCO-listed Tubbataha Reef to the subterranean river in Puerto Princesa, are protected areas that continue to draw nature lovers and history buffs alike. These ancient reefs and historic wrecks form the perfect nexus between the past and present, making Palawan a location where history and natural beauty exist in a delicate balance, much to the delight of divers and eco-tourists from across the globe.
About Palawan Liveaboard Diving
Palawan, an archipelagic province of the Philippines, is a magnificent tapestry of lush jungles, imposing limestone cliffs, and a myriad of emerald-green islands scattered across the Sulu and South China Seas.
Historically, Palawan has been inhabited since prehistoric times, as evidenced by the Tabon Caves, where human remains dating back 22,000 years have been found. The island's position made it a melting pot of various cultural influences, with trade and cultural exchanges occurring over centuries between Chinese, Malay, and various indigenous groups.
In more recent history, Palawan gained prominence during World War II. The province was a strategic point for military operations in the Pacific, and Coron Bay became the final resting place for a number of Japanese warships, now a famous wreck-diving site. Post-war, Palawan emerged as a province committed to ecological preservation and sustainable tourism, attributes that have earned its global environmental accolades.
At the core of Palawan liveaboard diving fame is the UNESCO World Heritage Site, Tubbataha Reefs Natural Park, only accessible by liveaboard. Tubbataha is celebrated for its sheer walls teeming with marine life, from the tiniest nudibranchs to the largest pelagics. It's a seasonal diving destination, with liveaboards operating typically from March to June, offering divers a chance to encounter everything from reef sharks to manta rays, and if fortune favors, even whale sharks.
Coron Bay's Historic Wrecks
Another not-to-be-missed diving experience is offered by Coron Bay, home to an eerie fleet of Japanese warships sunk during World War II. These wrecks, encrusted with corals and home to schools of fish, provide a unique blend of history and natural beauty, ideal for wreck enthusiasts and wide-angle underwater photographers.
Apo Reef and Its Underwater Wonder
Adding to Palawan's dive site repertoire is Apo Reef, the second-largest contiguous coral reef in the world and a Natural Park. Its channels and lagoons harbor an abundance of marine species, including sharks, turtles, and myriad fish species, providing divers with vibrant underwater scenes.
Liveaboard Diving in Palawan
Embarking on a liveaboard trip in Palawan means diving in comfort and style while accessing the most untouched and remote areas. It is a choice that promises maximum water time, flexibility in dive planning, and the opportunity to explore multiple dive sites that are too far apart to be covered on day trips.
Diving Conditions
Palawan's waters remain warm year-round, averaging 27-30°C (81-86°F), and visibility can be spectacular, often exceeding 30 meters (100 feet). The diving can suit all levels, with gentle reef dives for beginners and challenging deep-water drop-offs and current-swept passes for the experienced.
The Best Time to Dive & How to Get There
While diving can be enjoyed year-round, the dry season from October to May is considered the best time to visit, offering the calmest sea conditions and optimal visibility.
International visitors can fly into Manila or Cebu and then take a domestic flight to Puerto Princesa or Coron. From there, liveaboard operators provide transfers to the vessels, which then set sail to the various diving hotspots.