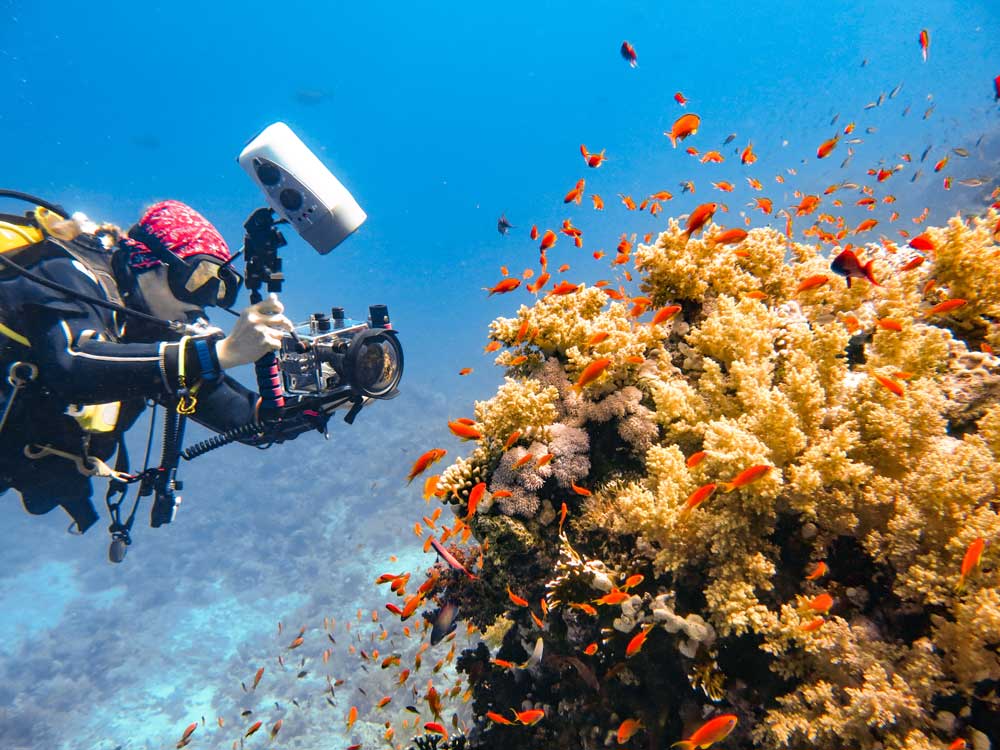 An Ultimate Guide to Egypt Liveaboard Diving
Experience the thrill of liveaboard diving in Egypt's unparalleled marine landscapes. From the vibrant coral reefs of the Red Sea to the historic underwater relics, our guide provides an all-inclusive look into this spectacular adventure.
Embark on a breathtaking liveaboard diving adventure in Egypt's Red Sea, an all-year diving hotspot. Explore a marine world filled with vibrant corals, intriguing shipwrecks, and diverse aquatic life.
Visit renowned diving spots like the Brother Islands and the Salem Express wreck. Encounter pelagic species and manta rays in their natural environment. Enjoy top-notch onboard amenities and expert-led journeys into Egypt's underwater marvels.
About Egypt Liveaboard Diving
Dive into History, Surface with Memories: Egypt Liveaboard Diving Experience
Here's a closer look at some of the most popular spots for Egypt liveaboard diving in the Red Sea:
Fury Shoals : Located in the southern Red Sea, Fury Shoals is a large reef system known for its variety of dive sites. Divers can explore a labyrinth of coral gardens, tunnels, and swim-throughs. It's a popular location for spotting dolphins, reef sharks, and a diverse range of colorful reef fish.
Daedalus Reef : Daedalus, is an isolated offshore reef located approximately 180 km south of Marsa Alam. This remote location, surrounded by deep waters, is a magnet for pelagic species. Here, divers can encounter hammerhead sharks, thresher sharks, and manta rays, while the coral-encrusted walls provide a stunning backdrop.
Abu Nuhas : Off the northern coast of Hurghada, in the northern Red Sea, lies the infamous Abu Nuhas reef. Known as the "Shipwreck Reef," it's home to four well-preserved shipwrecks: the Giannis D, Carnatic, Chrisoula K, and Kimon M. Each offers a unique exploration experience and a glimpse into maritime history.
Ras Mohammed National Park : At the southernmost tip of Sinai, Ras Mohammed is an iconic diving destination in Egypt. It's renowned for its vibrant coral reefs and exceptional biodiversity, which includes over 220 species of coral and more than a thousand species of fish. Popular dive sites include Shark Reef and Yolanda Reef.
Elphinstone Reef : Elphinstone Reef, situated 30 km from Marsa Alam, is a must-visit for pelagic lovers. Its deep offshore waters attract a host of large marine species, including oceanic whitetip sharks, hammerhead sharks, and occasionally, the elusive thresher shark. The reef itself is adorned with soft and hard corals.
St Johns : St Johns is a collection of small reefs located near the Egypt-Sudan border. Known for its caves, tunnels, and drop-offs, St Johns offers divers a variety of landscapes to explore. Divers can expect encounters with pelagic species, vibrant coral formations, and occasionally, dolphin pods.
The Brothers Islands : The Brothers Islands, two small isolated islands in the middle of the Red Sea, are a highlight of many Egypt liveaboard diving trips. Big Brother and Little Brother are famous for their large pelagic life, including various shark species, and for hosting the impressive Aida and Numidia wrecks.
Straits of Tiranf : Located at the mouth of the Gulf of Aqaba, the Straits of Tiran offer four main reefs teeming with marine life: Jackson, Woodhouse, Thomas, and Gordon. The area is known for its strong currents, which attract large pelagic species, including several species of sharks and rays.
Salem Express : Lying off the coast of Safaga, the Salem Express is one of the most poignant wreck dives in the Red Sea. This passenger ferry sank in 1991, resulting in one of the biggest maritime tragedies in history. Today, the well-preserved wreck is a haunting reminder of the past and a site of significant interest for divers.
When To go?
One of the highlights of Egypt liveaboard diving is the opportunity to dive all year round. The Red Sea's inviting waters remain warm throughout the year, with temperatures ranging from 20°C to 30°C.
The visibility is exceptional, often exceeding 30 meters, and is at its peak from June to September which are also the warmer months.
During the cooler months, from October to March, plankton blooms can slightly decrease the visibility. However, these plankton blooms attract a variety of marine life, including large pelagics like manta rays and whale sharks, making this period attractive for big animal encounters.