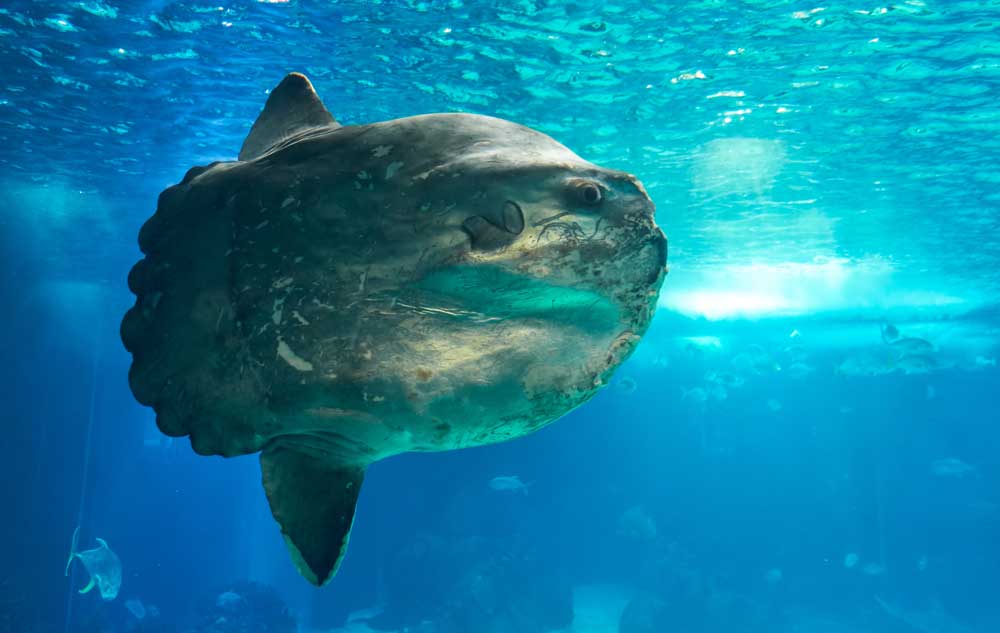 Discover Alor Liveaboard Diving
Welcome to Alor, one of Indonesia's best-kept secrets for scuba diving! Located in the southeast part of the country, Alor liveaboard diving is perfect for divers who want to explore beautiful reefs and see all kinds of sea creatures.
Liveaboard diving is a great way to experience many different spots in Alor during a single trip. This guide will help you plan an awesome diving vacation in Alor.
About Alor Liveaboard
Alor is a group of 20 volcanic islands near the well-known Komodo National Park. It's a quiet place, far from the crowds, with beautiful landscapes and amazing sunsets.
Alor has a lot of different sea animals, from bright and colorful fish to bigger creatures like manta rays and dolphins. If you like searching for small, unique creatures, you're in for a treat! Because Alor liveaboard is not crowded and it's typically a stop for the longer liveaboard itineraries, you'll see all types of corals and large sea fans.
In the deeper spots, you might see large fish like trevally, barracuda, and even some rare types of sharks. Within the right time, Mola Mola and hammerheads are often seen here as well as Whale watching.
An Alor liveaboard trip includes visits to several top-notch diving spots, but Sharks Galore is definitely a highlight you won't want to miss on your itinerary. Here, you'll have the opportunity to encounter grey reef sharks, which can often be observed gliding over the reef, along with white-tipped reef sharks and tuna.
Alor Dive Sites
Sharks Galore: At Sharks Galore, you can expect to see a range of sharks, primarily the imposing grey reef sharks. These majestic creatures are often seen patrolling the reefs, giving you an up-close and personal encounter that's both exhilarating and educational. Alongside the grey reef sharks, you'll also encounter white-tipped reef sharks and schools of tuna darting through the currents.
Kal's Dream: This is a dive site with a steep wall covered in soft corals. You might see groups of fish called fusiliers and even some barracudas. Sometimes, hammerhead sharks show up too!
Shark Close: If you like sharks, this is the place to be. You can see blacktip and whitetip reef sharks here. The water moves fast, so it's best for experienced divers.
Cave Point: This dive site has underwater caves and openings. You'll find small sea creatures like pygmy seahorses and many types of nudibranchs, which are soft, colorful sea slugs.
Mike's Delight: This site is great for close-up pictures of small sea creatures like frogfish and pipefish, as well as unique types of shrimp and crabs.
The water temperature in Alor can be different depending on where and when you dive. Usually, it's between 75°F and 86°F. A wetsuit that is 3mm to 5mm thick should be enough, but you might also want to bring a hood and gloves for colder dives.
If you love diving and want to explore a place that's not crowded, an Alor liveaboard diving trip is a fantastic choice. With its variety of dive sites, lots of sea creatures, and clear water, it's a must-see spot for any diver. Get ready for an amazing underwater experience in Indonesia!
When To Go To Alor?
The best time to go liveaboard diving in Alor is from April to November. During these months, the weather is good, and the sea is calm. You'll also have good visibility underwater, usually ranging from 50 to 130 feet (15 - 40 meters).
The off-peak season (December to March) coincides with the monsoon season in Indonesia. While diving is still possible, conditions are less predictable.