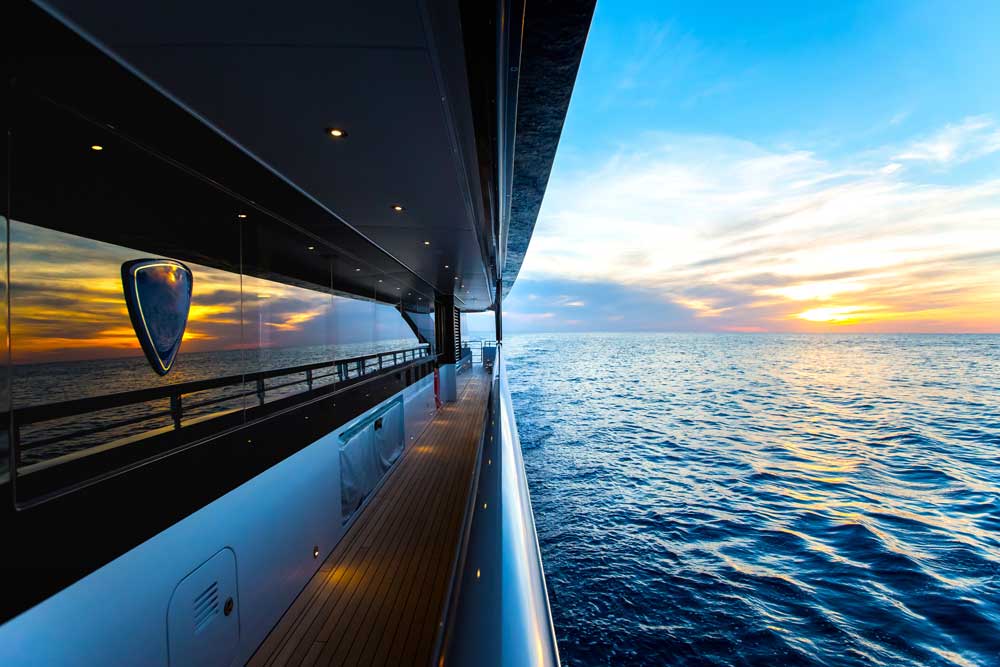 Top 10 Liveaboard Destinations in the World
Liveaboard diving offers adventurers the opportunity to immerse themselves in some of the most stunning underwater worlds on our planet. By residing on a vessel for several days or even weeks, divers can explore remote locations that are often inaccessible from land-based resorts.
Starting from Indonesia or Maldives, looking at Egypt or Galapagos, the world offers so many diving opportunities it will take years to be able to explore all of them. Embarking on a liveaboard journey to any of these destinations guarantees an immersion into some of the world's most enchanting marine ecosystems. As always, dive responsibly, and let the wonders of the ocean inspire and rejuvenate your spirit.
Journey Beneath the Waves: Unveiling the World's Premier Liveaboard Havens!
Whether you're a novice diver looking for vibrant coral gardens or an experienced diver seeking adrenaline-filled pelagic encounters, these liveaboard destinations offer unparalleled underwater experiences. Remember, always dive within your limits and respect the marine environment. The ocean's wonders are a treasure, and with responsible diving practices, they'll remain that way for generations to come.
Here, we present the top 10 liveaboard destinations that every diver should have on their bucket list.
Maldives
The Maldives is often visualized as an idyllic paradise with sun-kissed beaches and luxury resorts. But beneath its azure waters lies a dazzling marine universe waiting to be explored. The atolls offer numerous dive sites with overhangs, channels, and thilas (underwater pinnacles). While the South Ari Atoll is famous for its regular sightings of whale sharks, the North Male Atoll boasts some of the most iconic dive sites like Manta Point. Divers are also treated to night dives with nurse sharks and stingrays, making every immersion a new adventure.
Highlight: The Maldives, an archipelago of 26 atolls, boasts vibrant coral gardens, majestic manta rays, and awe-inspiring whale shark encounters.
Best Time: December to April for clear waters and manta sightings.
Palau
Tucked away in the western Pacific, Palau is a mesmerizing blend of surreal landscapes and prolific marine life. The famous Blue Corner dive site offers wall diving with strong currents, bringing in large schools of barracuda, jacks, and reef sharks. Exploring the ghostly remnants of WWII wrecks like the Iro Maru provides divers a haunting yet fascinating experience. Not to be missed is the magical Jellyfish Lake, where snorkelers can float alongside millions of harmless jellyfish in a serene ballet.
Highlight: Famous for its Jellyfish Lake and the Rock Islands, Palau is a sanctuary for sharks and boasts a captivating underwater landscape of WWII wrecks.
Best Time: October to April, with fewer tourists and calm seas.
Raja Ampat, Indonesia
Often referred to as the "Last Paradise on Earth," Raja Ampat is a mosaic of jungle-covered islands and turquoise lagoons. Underwater, its richness is unmatched: from the pristine coral gardens of Misool to the manta-filled waters of Manta Sandy. Macro photographers are in for a treat with unique critters like the wobbegong shark and ornate ghost pipefish. The region's commitment to conservation ensures that its marine sanctuaries remain pristine for divers to cherish.
Highlight: Renowned as the epicenter of marine biodiversity, divers can expect to witness everything from tiny pygmy seahorses to majestic manta rays.
Best Time: October to April for calm conditions and great visibility.
Red Sea, Egypt
The Red Sea is a diver's playground. Its rich history is evident in the Rosalie Moller and Thistlegorm wrecks, where divers can navigate through cargo holds filled with WWII vehicles and artifacts. The Brothers Islands offer a blend of steep walls adorned with soft corals and a chance to spot oceanic white-tip sharks. Night dives here reveal a different facet of the Red Sea, with Spanish dancers, bioluminescent plankton, and hunting lionfish.
Highlight: Home to vibrant coral walls, historic wrecks, and an abundance of marine life, the Red Sea offers something for divers of all levels.
Best Time: April to October for warm waters and extended diving days.
Galapagos, Ecuador
Renowned as Darwin's living laboratory, the Galápagos is an intersection of multiple ocean currents, bringing in a unique mix of marine life. Dive sites like Gordon Rocks and Darwin's Arch teem with hammerheads, Galápagos sharks, and even the occasional silky shark. Beyond the thrill of big fish encounters, divers can marvel at the peculiar sight of marine iguanas grazing underwater or playful sea lions nipping at their fins.
Highlight: Dive with schools of hammerhead sharks, playful sea lions, and marine iguanas in this UNESCO World Heritage site.
Best Time: June to November for whale shark encounters.
Komodo, Indonesia
While Komodo dragons steal the limelight on land, the park's underwater realm is equally captivating. The waters surge with rich nutrients, attracting a plethora of marine life. Batu Bolong, a pinnacle that rises from the ocean's depths, is swathed in vibrant corals and teeming with fish. Currents at sites like Castle Rock draw in schools of trevally, while the Manta Alley lives up to its name, offering close encounters with these gentle giants.
Highlight: Beyond the famed dragons on land, Komodo underwater realm teems with life – from vibrant corals to manta rays.
Best Time: April to December, with manta rays being most prolific between December and February.
Similan Islands, Thailand
A gem in the Andaman Sea, the Similan Islands are a concoction of granite boulders and tropical waters. Dive sites like Richelieu Rock offer a spectacle of marine diversity, from schools of glassfish to the elusive harlequin shrimp. The islands' soft white sands and turquoise waters make for perfect surface intervals, and the chance to see a passing whale shark makes each dive an anticipatory thrill.
Highlight: Known for its crystal-clear waters, divers can explore Boulder City and Elephant Head Rock for stunning soft corals and varied marine life.
Best Time: November to April when the park is open to visitors.
Socorro Island, Mexico
Nestled in the Revillagigedo Archipelago, Socorro is a haven for big fish enthusiasts. The volcanic island's deep-water upwellings bring nutrients that attract a myriad of pelagic species. The Boiler, a popular dive site, is often frequented by friendly giant mantas that curiously interact with divers. Dolphin pods, schools of hammerhead sharks, and even humpback whales can be seen in these remote waters, making each dive an expedition.
Highlight: Often referred to as the "Mexican Galápagos," Socorro is the place to dive with giant manta rays, dolphins, and various shark species.
Best Time: November to May when seas are calmest.
Tubbataha, Philippines
Located in the heart of the Coral Triangle, Tubbataha is a marine sanctuary that protects over 10,000 hectares of coral reef. Wall dives offer spectacular drop-offs, while its shallow lagoons are nursery grounds for juvenile fish. Bird Island and Jessie Beazley Reef are sites that are often accompanied by curious reef sharks, while the vast coral gardens are a testament to the region's conservation success.
Highlight: A UNESCO World Heritage site, Tubbataha offers untouched coral reefs and a chance to see hammerheads, whale sharks, and turtles.
Best Time: March to June during the diving season.
Cocos Island, Costa Rica
Over 340 miles from the Costa Rican coast, Cocos Island is a frontier for adventurous divers. Known as the "Island of the Sharks," it lives up to its reputation. Bajo Alcyone, a submerged seamount, is a magnet for scalloped hammerhead sharks that often gather in large schools, creating an iconic silhouette against the blue. The island's remote location and status as a marine park ensure that its underwater wonders remain pristine and wild.
Highlight: A hotspot for hammerhead sharks, this remote island offers thrilling drift dives and encounters with pelagic species.
Best Time: June to December for the best hammerhead sightings.