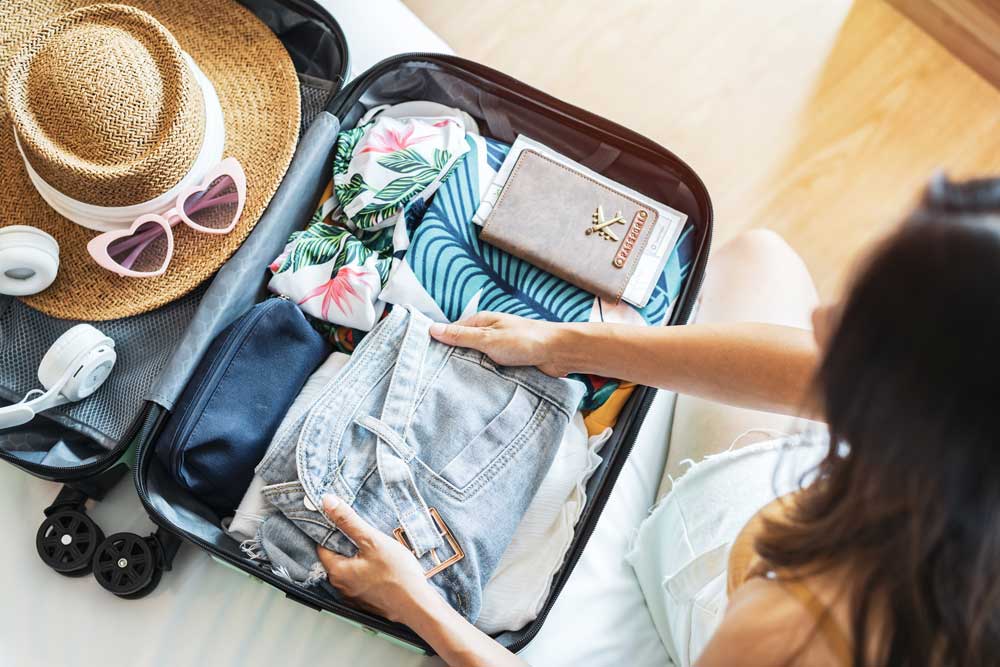 How to Prepare for a Liveaboard Experience: A Comprehensive Guide
When it comes to diving experiences, there's nothing quite like a liveaboard. Imagine waking up in the middle of the ocean, surrounded by the deep blue, and gearing up for multiple dives a day in the world's most pristine waters. But like any great adventure, the key to a successful liveaboard trip is preparation. From knowing what to pack to understanding onboard etiquette, this guide will walk you through everything you need to know to get ready for your liveaboard journey.
Liveaboard trips are not only diving or snorkeling, it can even be a river cruise for example. The preparations and guidelines of how to prepare for a liveaboard is the same regardless of the activity you are in. Even more so, it is regardless of the liveaboard duration but of course, the longer the trip, the more careful your preparations should be.
Set Sail Prepared: Your Ultimate Guide to Liveaboard Living!
Understanding Liveaboards
Before we dive into the nitty-gritty of preparation, let's define what a liveaboard is. A liveaboard is essentially a boat designed for people to live on for several days or even weeks. They're equipped with all the facilities you'd need, from comfortable sleeping quarters, restaurant, bar and lounge to a fully-equipped dive deck if you are into scuba diving.
Choose the Right Liveaboard for You
Liveaboard experiences can be found all around the world. From the Red Sea to the Maldives colourful reefs, the world is your oyster. Research the best diving spots and choose a destination that matches your interests. You will find liveaboard experiences either for diving, snorkeling or exciting trips that take you sightseeing through fascinating spots.
Liveaboards come in all price ranges, from budget-friendly to ultra-luxurious. Be clear about your budget and find a vessel that offers the best value for your money. Start from choosing your destination, read some reviews and choose the ideal liveaboard you feel suits you best. The price is the main diferentiator for liveaboards if you are looking at comparing quality.
If you are into liveaboard diving, you will find that some liveaboards cater to beginners, while others are meant for advanced divers. Ensure the chosen liveaboard aligns with your diving experience as much as the location. Some diving destinations such as Galapagos are more dedicated to advanced divers and even dry suit certified divers.
Packing Essentials
If you are going on a water activity focused such as a diving liveaboard or snorkeling friendly, packing the essential gear is paramount. While many liveaboards offer rental gear, it's always best to dive with equipment you're familiar with. Don't forget your BCD, regulators, dive computer, mask, snorkel, fins, and wetsuit. If you so choose to go ahead with rental gear from the liveaboard, the typical cost per day for a full set is approximately USD 40.
Our general recommendation is to [ack light, breathable clothing, a hat, sunglasses, and a light jacket for cooler evenings. Of course, it depends on where you're going because if you're headed to the Frozen Frontiers such as the Arctic, you'll need all the layers you can get.
Sunscreen, toiletries, medications, and any personal hygiene products you might need are must have. Most liveaboards don't provide toiletries so it's best to come prepared.
Physical and Mental Preparation
Ensure you're in good physical condition. Consider doing some cardiovascular exercises in the weeks leading up to your trip. Of course, this is even more important if you are on a diving trip which will put a great deal of work on you with 3-4 dives per day.
Yet again, if you are joining a diving liveaboard you should brush up on your diving skills. A refresher course is always a good idea if you haven't dived in a while. Our recommendation is to consider a refresher if you haven't done any diving for at least 6 months.
Above all, you should understand that you'll be in a confined space with other people. Practice patience and good communication. Respect the others and try to play nice despite any issues you may find. Nobody is perfect, no liveaboard is perfect and life at sea is not easy even when you're there for just a week.
Understand Onboard Etiquette
We warmly recommend to respect shared spaces. Keep your gear tidy and respect communal areas as you will be with other people complete strangers to you.
Conserve water. Freshwater is a precious resource on liveaboards. Take short showers and avoid unnecessary wastage. Most liveaboards are equipped with water maker systems while others have large storage tanks which they fill up before each and every trip.
Life is more beautiful with friends. Liveaboards are a great place to make new friends so be open to engaging with others and sharing experiences. This may sound as a cliche but liveaboards are really the best place to connect and make life lasting relationships.
Prepare for Seasickness
If you are prone to seasickness, prepare your medication and consult with your doctor. Dramamine, ginger tablets and seasickness patches are must have for any liveaboard adventure. Stay hydrated, focus on the horizon and avoid alcohol and direct screen time with your phone especially during those choppy crossings.
Safety First
As always, safety first. Extra safety is good safety as we always like to say. Listen to those briefings you receive from the Cruise Directors and dive guides. Buddy system is the golden rule especially when you are into diving or snorkeling. Never go in the water alone. Don't push your limits, you have nothing to prove.
If you're looking to book your next liveaboard adventure, visit liveaboards.com for the best deals and a wide range of destinations. For more diving tips and travel guides, don't forget to bookmark our blog and sign up for our newsletter!