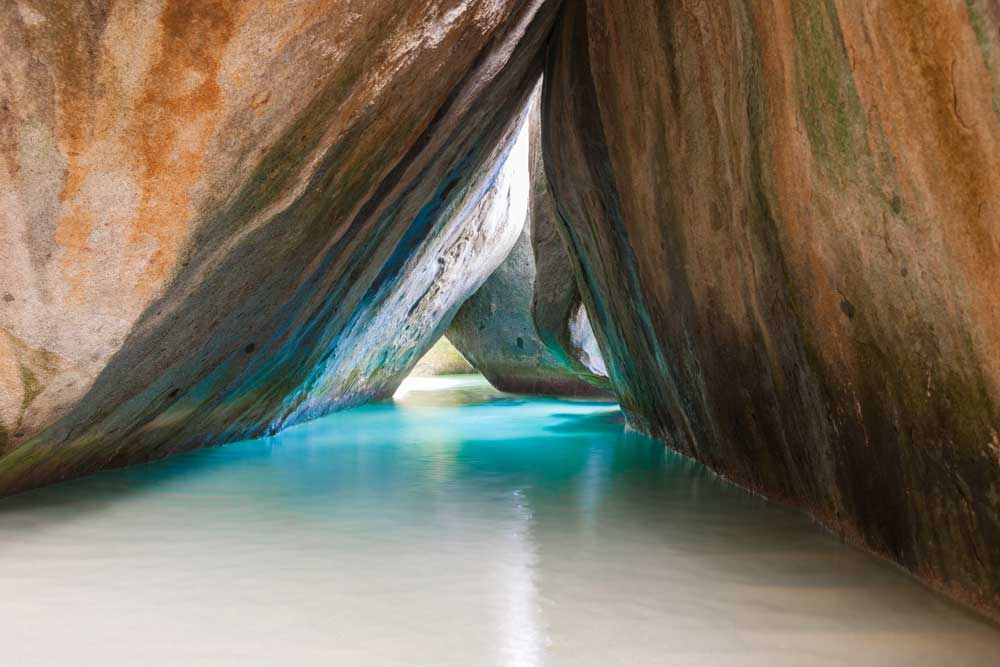 Discover the Enchanting Depths of the British Virgin Islands Liveaboard Diving
Welcome to a diving experience like no other, as you explore the mesmerizing underwater world of the British Virgin Islands (BVI). Known for its stunning turquoise waters, sun-kissed beaches, and vibrant marine life, BVI offers an unparalleled experience for divers embarking on liveaboard adventures.
BVI's dive sites are incredibly diverse, offering everything from dramatic sea walls to historic shipwrecks. Among them, some sites stand out as must-visits for any Virgin Islands liveaboard trip in this tropical paradise.
Not only are you given the chance to dive into crystal clear waters but you also get to explore an incredible variety of dive sites that can suit divers of all levels.
About Virgin Islands Liveaboard Diving
Virgin Islands Diving Is A Symphony of Marine Life.
The waters around the British Virgin Islands are teeming with marine life. Expect to encounter graceful sea turtles, vibrant parrotfish, and schools of yellowtail snapper. The coral reefs are also home to elusive moray eels and colorful sea anemones. This abundant marine life is not only a sight to behold but also makes every dive an exciting adventure.
The RMS Rhone is one of the British Virgin Islands liveaboard most iconic dive sites. This British packet ship sank during a hurricane in 1867 and now rests between 30 and 80 feet underwater. Over the years, it has transformed into an artificial reef teeming with colorful fish and coral formations. Divers can explore different parts of the ship and even venture inside, giving them a unique look back into maritime history.
Another must-see site is the Wreck of the Chikuzen. Located about 12 miles (20 km) off Virgin Gorda, this 246-foot (75 meters) vessel has become a haven for marine life, including large pelagic species like barracuda and the occasional reef shark. The thrill of swimming alongside these magnificent creatures makes the Wreck of the Chikuzen a memorable dive for anyone seeking an adrenaline rush.
Don't miss out on the Blinders, a Virgin Islands dive site characterized by vertical walls covered in a breathtaking array of soft and hard corals. The walls drop to depths of over 90 feet and host a variety of marine life, such as turtles, rays, and schools of fish. The Blinders offers Virgin Islands liveaboard divers a visual spectacle and an opportunity to experience the rich biodiversity of the British Virgin Islands.
When it comes to water temperature and visibility, the British Virgin Islands liveaboards are quite accommodating. Water temperatures generally range from 79 to 84 degrees Fahrenheit (26C - 29C), providing a comfortable diving environment throughout the year.
The depths of dive sites vary from as shallow as 15 feet (5 meters) to more than 100 feet (30 meters), catering to divers of all experience levels. Visibility can extend up to 100 feet (30 meters), ensuring you won't miss a thing while exploring the underwater haven of Virgin Islands liveaboard.
If you're planning a liveaboard diving trip to the British Virgin Islands, here are some tips to enhance your experience. First, it's advisable to carry a variety of lenses for underwater photography, as the diversity of marine life and underwater landscapes offers a wealth of photo opportunities. Second, consider taking a night dive if your itinerary allows; the British Virgin Islands come alive in different ways once the sun sets. Last but not least, ensure you pack both warm and lightweight clothing to adapt to changing weather conditions.
When To Go To Virgin Islands?
Although the British Virgin Islands offer good diving conditions year-round, the peak season from December to April promises the best weather, calmer waters, and exceptional visibility. This is an ideal time for liveaboard diving, ensuring that you can make the most out of your trip.
It is highly recommended to double check the water temperatures before booking your Virgin Islands liveaboard. While water temperatures are typically high, there are periods when you may feel the need of a long 5mm wetsuit.