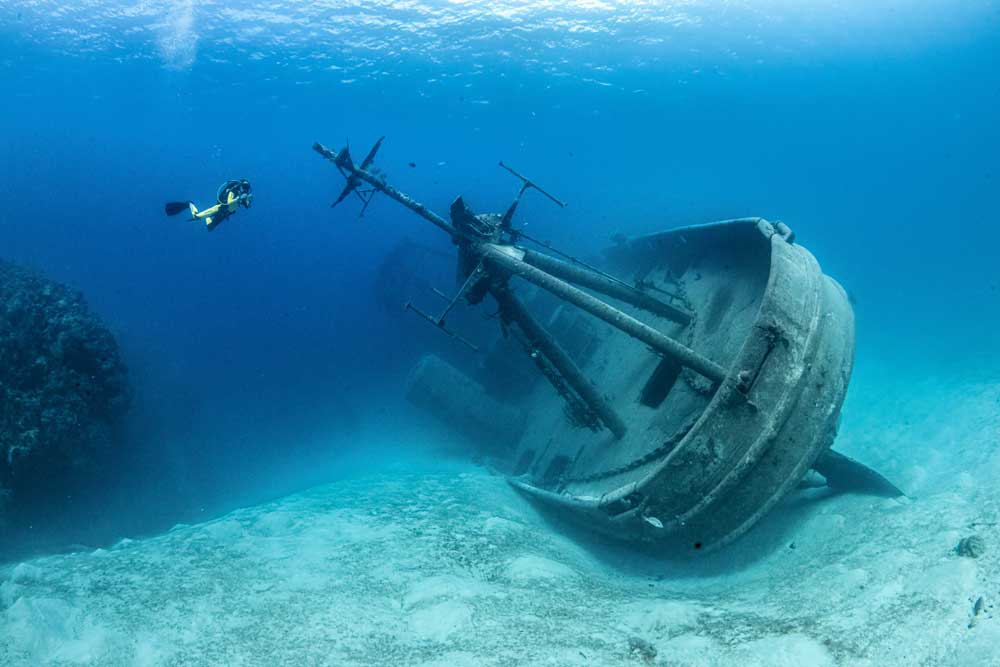 Cayman Islands Liveaboard Diving: A Paradise Below the Waves
Welcome to a world where turquoise waters meet captivating marine life, offering an unparalleled diving experience. The Cayman Islands are not just a tax haven; they are a diver's haven, too! Found in the Caribbean Sea, this trio of islands—Grand Cayman, Cayman Brac, and Little Cayman—beckons scuba diving enthusiasts from all corners of the globe.
Cayman Islands liveaboard diving is the best way to immerse yourself in this underwater wonderland. You wake up, dive, eat, dive some more, all without the need to head back to land until your adventure is over.
With sunken ships rich in history, vibrant coral landscapes, and breathtaking underwater cliffs teeming with picture-perfect sea creatures, this trio of islands is widely celebrated as one of the premier diving spots on the planet.
About Cayman Islands Liveaboard Diving
Boast over 300 diving spots and with an extensive underwater fauna, the Cayman Islands liveaboard diving is an opportunity that must be taken.
Cayman Islands liveaboard diving offers an unbeatable blend of world-class dive sites, incredible marine life, and the freedom to explore the underwater world at your own pace. Whether you're a novice or a seasoned diver, this Caribbean jewel has something for everyone.
Before we explore more practical tips, it's intriguing to know that the Cayman Islands were first sighted by Christopher Columbus in 1503. Originally named "Las Tortugas" due to the abundance of sea turtles, the islands have a rich maritime history. Over the years, they've evolved from a quiet fishing community to a vibrant financial center, all while maintaining their natural allure—especially below the surface.
Beyond the dive sites, the marine life in the Cayman Islands is nothing short of spectacular. Expect to meet a cast of underwater characters including turtles, parrotfish, lionfish, and even the elusive Caribbean reef shark. Water temperatures are generally welcoming all year round, ranging from 78°F (26C) in the winter to 82°F (28C) in the summer. Dive depths vary from site to site, but most are accessible to divers of all skill levels, ranging from 30 to 100 feet (9 - 30 meters).
Cayman Islands Dive Sites
USS Kittiwake: Let's start with a man-made marvel, the USS Kittiwake. This sunken ship lies just off Seven Mile Beach in Grand Cayman. It's a 251-foot former U.S. Navy submarine rescue vessel. Now it serves as an underwater playground where divers can explore the five different decks, swim through various rooms and hallways, and even hover in the wheelhouse. The water is so clear that photographers find it a paradise for capturing stunning underwater shots.
Trinity Caves: Next on our list is Trinity Caves on Grand Cayman's West Wall. This dive site is known for its series of interconnected swim-through tunnels and caverns. The highlight is the majestic archways carved out of coral, and you'll feel like you're entering a cathedral underwater.
Stingray City: Imagine being surrounded by dozens of friendly stingrays in shallow water. That's what awaits you at Stingray City, a unique site in Grand Cayman. Perfect for beginners and experienced divers alike, this is more like an underwater petting zoo where you can feed and interact with Southern Stingrays.
Big Tunnels: One of the deepest sites you'll encounter is Big Tunnels, located at Grand Cayman's North West Point. As the name suggests, the site is renowned for its impressive tunnels that make you feel as if you're diving through an underwater mountain range.
Bloody Bay Wall: Little Cayman houses one of the world's most renowned wall dives, Bloody Bay Wall. This site plunges to over 1000 feet, though most of the magic happens in the shallower depths. The wall is adorned with vibrant corals, sponges, and sea fans that seem to extend forever.
North Wall: Last but not least, North Wall in Grand Cayman is an open-ocean wall dive that offers a sense of thrill and excitement with the possibility of encountering larger pelagic species like eagle rays and hammerhead sharks.
In the Cayman Islands, liveaboard diving doesn't have a minimum requirement for logged dives, but it's essential for divers to demonstrate proficient buoyancy skills. This ensures both safety and a more enjoyable experience as you explore the underwater wonders.
When To Go To Cayman Islands?
Though diving is excellent all year round, the peak season is from December to April, when the weather is dry and the seas are calm. However, if you're looking to avoid the crowds, consider visiting during the summer months when you can also enjoy warmer waters.
There are not many options for Cayman Islands liveaboard vessels but the Cayman Islands welcome scuba enthusiasts of every skill level, from complete beginners to seasoned diving veterans.