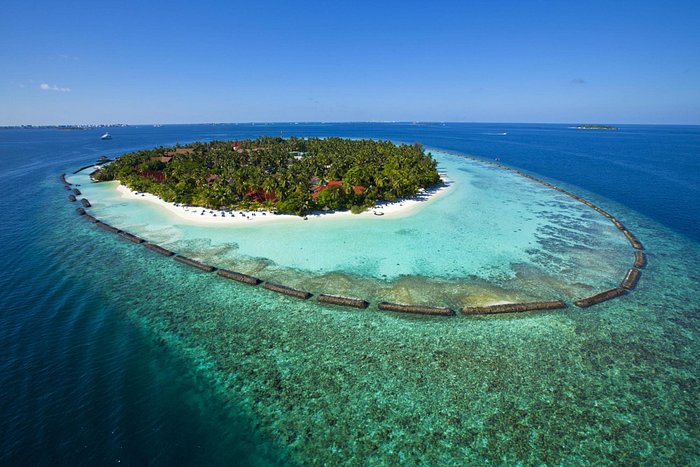 North Male Atoll Liveaboard Diving in Maldives
When we talk about the Maldives, pristine beaches, luxurious overwater bungalows, and the aquamarine glow of its lagoons come to mind. But beneath its gentle waves lies an underwater haven that calls out to divers worldwide. And what better way to explore this vibrant marine realm than by embarking on a North Male Atoll liveaboard diving adventure? Dive in as we take you on a tour of this unforgettable experience.
North Male Atoll boasts an impressive array of dive sites suitable for divers of all levels, from beginners to advanced. The water is warm year-round, making it perfect for extended dives. The clarity of its water allows for impeccable visibility, often exceeding 30 meters.
The underwater topography of the atoll is a marvel in itself. While its outer reefs exhibit steep drop-offs and walls, the inner lagoons feature stunning coral gardens, overhangs, and caverns. But it's the marine life that truly steals the show.
About North Male Atoll Liveaboard Diving
From colorful corals, anemones, and reef fish to larger pelagics like mantas, sharks, and the occasional whale shark, North Male Atoll is a diver's dream come true.
Diving in North Male Atoll is not just an activity; it's an experience, a journey into a world that promises wonder at every turn. With the unmatched convenience and luxury of liveaboard diving, you're in for an immersive experience, both above and below the waves. So, gear up and let the magic of North Male Atoll captivate your senses.
Dive Sites in North Male Atoll
Manta Point: As the name suggests, this site is famous for its resident manta rays. From May to November, divers can watch these gentle giants glide gracefully, feeding on plankton.
Banana Reef: One of the first diving sites discovered in the Maldives, it's shaped like a banana. Here, you'll encounter a diverse collection of marine life, from bannerfish and moray eels to grey reef sharks.
Kuda Haa: This small pinnacle, also known as the "Chimney", features two main caves and an abundance of soft and hard corals. Look out for frogfish, nudibranchs, and other macro critters.
Girifushi Thila: An underwater mountain, home to schools of fusiliers, trevally, and the occasional hammerhead shark.
Lankanfinolhu Faru: Another hotspot for manta rays, especially during the southwest monsoon.
For the Maldives liveaboards itineraries, almost all of them visit both the North and South Male Atoll. With the typical 8 days 7 nights trips, the north male atoll liveaboard diving adventure is simply incredible spotting manta rays, hammerheads, guitar sharks and of course, the all popular whale shark.
When To Go To South Male Atoll?
Scuba diving in Maldives is an all year round activity. Even during the more rainy months such as August or September, divers will get the maximum of what Maldives has to offer with little effects on visibility or marine life.
The best season for Maldives and of course the South Male Atoll is between November and April, mainly because of the overall better sea conditions with less waves. However, this is also the period when the liveaboards are at their most busiest which sometimes makes dive sites quite crowded.