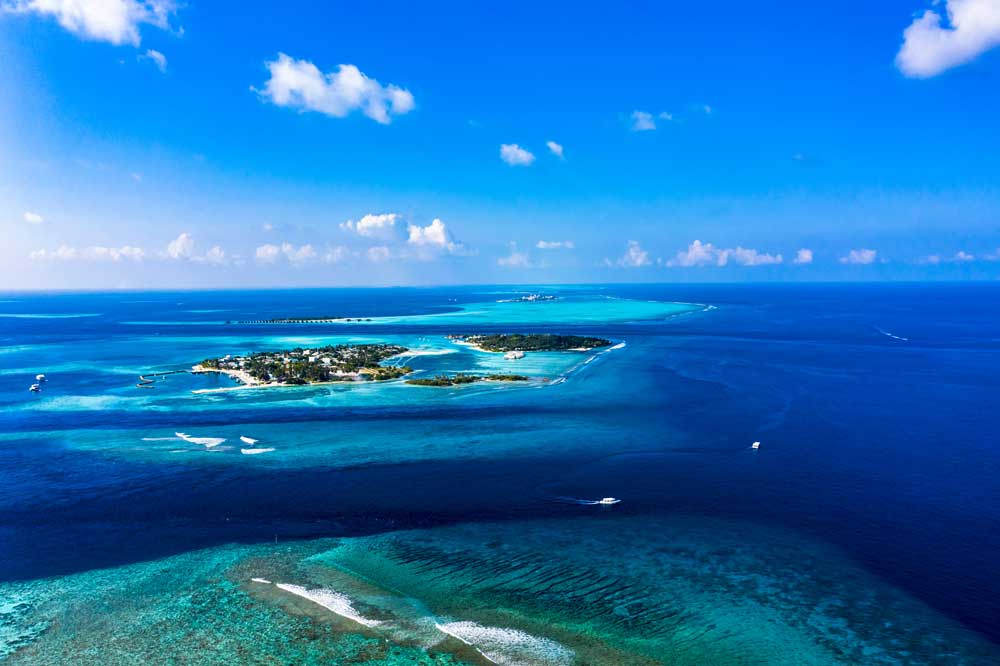 Underwater Paradise: Male Atoll Liveaboard Diving in Maldives
Immerse yourself in the serene beauty of the Maldives as you embark on a liveaboard diving adventure across the pristine waters of Male Atoll. With its crystal-clear waters, vibrant coral gardens, and a large variety of marine life, Male Atoll liveaboard offers an unparalleled diving experience that captivates the hearts of many.
The atoll comprises two main regions, North Male Atoll and South Male Atoll, each boasting unique dive sites and underwater marvels waiting to be explored. Male Atoll is conveniently located close to the main marina, making it a prime destination for Maldives liveaboard diving enthusiasts.
About Male Atoll Liveaboard
The vibrant colors and the playful interactions with marine creatures make diving here an unforgettable experience.
Male Atoll, also known as Kaafu Atoll, comprises North & South Male Atolls, and two smaller atolls, Gaafaru & Kaashidhoo. North Male Atoll, larger and closer to the capital Male and Velana International Airport, is 60+ km long and 43 km wide, hosting around 50 islands.
In North Male Atoll liveaboard, dive sites like Banana Reef and Manta Point showcase vivid coral formations, abundant fish, and manta ray encounters. Underwater conditions are favorable with clear visibility, mild currents, and warm waters year-round.
Conversely, South Male Atoll, separated by a deep-water channel, is roughly half its size with about 30 islands. Both atolls have a mix of inhabited islands, resorts, and privately leased or owned islands, with a majority situated towards the east and south-east due to ocean currents and winds over thousands of years​.
South Male Atoll is known for Kandooma Thila and Cocoa Thila, this atoll offers thrilling drift dives amid strong currents, attracting large pelagics like sharks and tunas. The fewer crowds provide a serene diving experience. Despite the currents, visibility remains good, and the warm waters cater to divers of all levels.
For those passionate of wrecks, Kuda Giri Wreck, located in South Male Atoll, is a popular dive site in the Maldives. Divers can explore a sunken cargo ship lying at a depth of around 30 meters, surrounded by colorful coral reefs and abundant marine life such as moray eels, batfish, and sometimes nurse sharks. The wreck is encrusted with soft corals, making it a picturesque site for underwater photography. The nearby reef also offers a wall dive, providing a diverse diving experience. The warm and clear waters of the atoll, with good visibility, make it a favorable spot for divers of all levels.
When To go?
Diving with a Male Atoll liveaboard is a year-round affair, but the best time to visit is during the dry season, from November to April, when the seas are calm and the visibility is at its peak.
Visiting Male Atoll liveaboard in the off-season is also possible. Rain may be present and the ocean may be a bit more rough compared to the high season but diving is still as spectactular.
The water temperatures are consistently warm, ranging from 26°C to 29°C, making it a comfortable haven for divers of all levels. Depths vary across dive sites, but on average, they range from 10 to 30 meters, offering a variety of experiences from shallow coral gardens to deeper explorations.