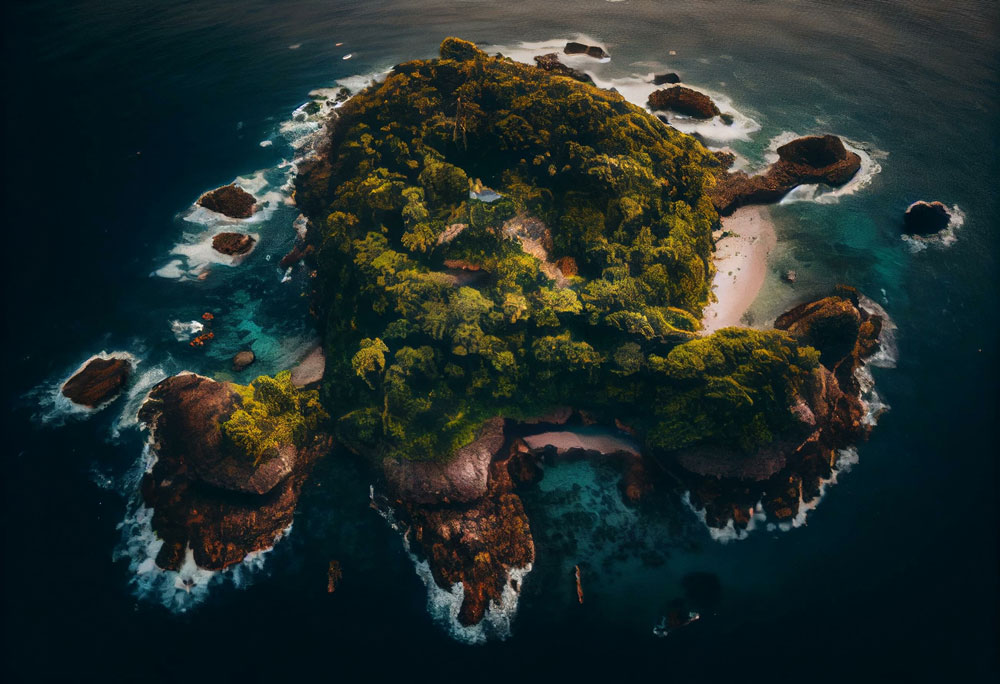 Cano Island Liveaboard: A Hidden Diving Gem in Costa Rica
In the midst of Costa Rica's Pacific coast lies Cano Island, a biological reserve known for its pristine conditions and an abundance of marine life, making it an ideal spot for a liveaboard diving excursion. Offering a stark contrast to the more remote Cocos Island, Cano Island is accessible, yet no less thrilling for divers of all levels.
Cano Island, or Isla del Caño, has a mysterious history peppered with indigenous artifacts and stone spheres whose origin and purpose remain the subjects of speculation. Once possibly a burial ground, the island is now uninhabited by humans, allowing nature to flourish both above and below the waterline.
About Cano Island Liveaboard Diving
While Cano Island may not boast the same vast underwater topography as Cocos, it has its own unique dive sites that are rich with marine life.
Access to Cano Island's diving treasures typically begins from the mainland at Drake Bay or Sierpe, from where a short boat ride can transport divers to the island's surrounding waters, making it an easy day trip. However, to truly immerse oneself in the diving experience, a liveaboard trip provides the convenience of multiple dives and the chance to experience the island's full underwater tapestry at different times of the day.
A Cano Island liveaboard trip offers divers the chance to explore one of Costa Rica most enchanting underwater locales. Its rich biodiversity, combined with the island's historical intrigue and relatively calm waters, creates a diving experience that is both accessible and exhilarating. Whether it's your first dive or your hundredth, Cano Island promises an adventure that resonates with the heart of Costa Rica's pura vida spirit.
Cano Island Dive Sites
Devil's Rock: A dive site where strong currents are a gateway to large schools of fish, sharks, and rays.
Shark Cave: As the name suggests, this site offers the chance to see white-tipped reef sharks up close, along with moray eels and pufferfish.
Paraiso: This dive spot is characterized by its vibrant coral formations and a multitude of tropical fish species, presenting a kaleidoscope of color to divers.
Wafer Bay: Ideal for both diving and snorkeling, this area is a nursery for young marine life and offers a gentle introduction to Caño's underwater delights.
Best Time to Dive at Cano Island
The diving season at Cano Island liveaboard runs parallel to that of Cocos Island, with the best conditions from December to April during the dry season. However, the site's relative shelter from deep ocean currents allows for diving throughout the year with water temperatures averaging between 78 to 82°F.
The visibility at Cano Island can range from 30 to 100 feet depending on the season. The water is typically calmer than that of the more exposed Cocos Island, providing an excellent opportunity for divers and snorkelers of all experience levels.