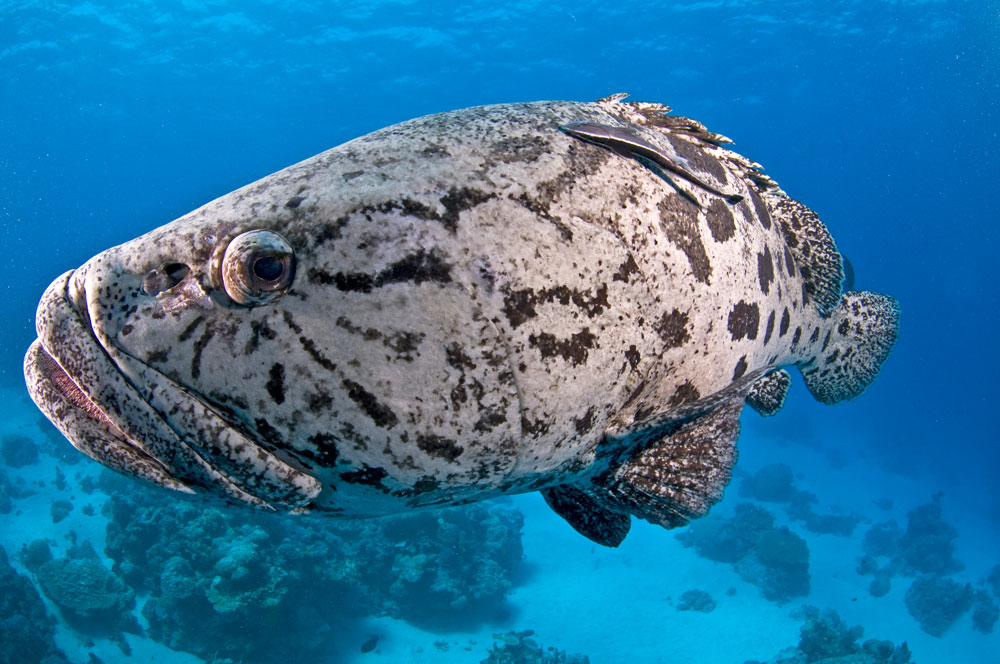 The Depths of Cod Hole Liveaboard: A Premier Australian Dive Site
Nestled in the northern stretch of Australia's Great Barrier Reef, Cod Hole stands out as one of the most renowned and revered dive sites worldwide. It's a place where the underwater world showcases its remarkable splendor, providing divers with a truly memorable experience. This iconic location, part of the Ribbon Reefs, is famed for its resident population of friendly potato cod, which have become somewhat of a symbol for the site.
Cod Hole is a dive site that charms divers with its extraordinary interactions with the massive, yet incredibly gentle, potato cod. These large groupers, some reaching up to 100 kilograms, are not just a sight to behold but are also known for their curious nature, often approaching divers with a seemingly inquisitive demeanor.
As you descend into the warm, clear waters of Cod Hole, the seafloor reveals a vibrant tapestry of coral ecosystems bustling with life. The dive typically starts on a relatively shallow ledge before dropping off to deeper waters where the potato cod are often encountered.
About Cod Hole Liveaboard Diving
Whether you're a seasoned diver or just beginning to explore the depths, Cod Hole is a site that should not be missed.
A dive at Cod Hole is more than just an underwater excursion; it's an intimate rendezvous with one of the ocean's most endearing creatures. A liveaboard trip to this destination promises not just dives filled with wonder but also the fulfillment that comes from engaging with the natural world in a responsible and sustainable manner.
Historically, Cod Hole gained prominence in the early 1980s when underwater photographers Ron and Valerie Taylor popularized the site through their stunning imagery and documentaries. The Taylors, along with dive operators in the area, were among the first to feed the potato cod, which helped to habituate the fish to human presence. This practice has since been regulated to ensure the health and natural behavior of the cod, but the site has retained its reputation for up-close encounters with these impressive creatures.
Encountering the Potato Cod
These gentle giants are accustomed to human interaction, often coming close to divers, offering unique photo opportunities. Diver etiquette is crucial to maintain this harmonious relationship, with controlled movements and a respectful distance ensuring the continued presence of the cod.
Other Marine Life at Cod Hole
Besides the famous potato cod, divers on a Cod Hole liveaboard in Australia can enjoy a rich diversity of marine life. The site is teeming with other fish species such as moray eels, lionfish, pufferfish, and schools of snapper that add to the underwater mosaic. Keen-eyed divers might also spot reef sharks patrolling the waters, adding a thrill to the diving experience.
Best Time to Dive Cod Hole
Cod Hole liveaboard is accessible year-round, with liveaboard operators providing trips to this and other Ribbon Reef sites. However, the best conditions are often between June and November when visibility is at its peak and the water temperatures are most comfortable.
Diving Conditions
Visibility during a Cod Hole liveaboard is typically excellent, ranging from 15 to 30 meters, allowing for clear views of the potato cod and other marine inhabitants. The site is suitable for both novice and experienced divers, with depths varying from 10 to 30 meters.
How to Get There
The gateway to Cod Hole is the city of Cairns in Northern Queensland. From here, divers can embark on liveaboard vessels that visit Cod Hole as part of their itinerary. These liveaboards range from basic to luxury, catering to a wide spectrum of preferences and budgets.
Conservation Efforts
Cod Hole and the surrounding Ribbon Reefs are part of the Great Barrier Reef Marine Park, which is a protected area. Efforts are continuously made to conserve this precious ecosystem, and divers are expected to follow strict guidelines to minimize their impact on the reef and its inhabitants.
The presence of the potato cod, along with the site's clear waters, vibrant coral formations, and diverse marine life, has turned Cod Hole into a bucket-list destination for divers around the world. The site's history is not only marked by its natural wonders but also by its role in the development of sustainable dive tourism practices within the Great Barrier Reef.