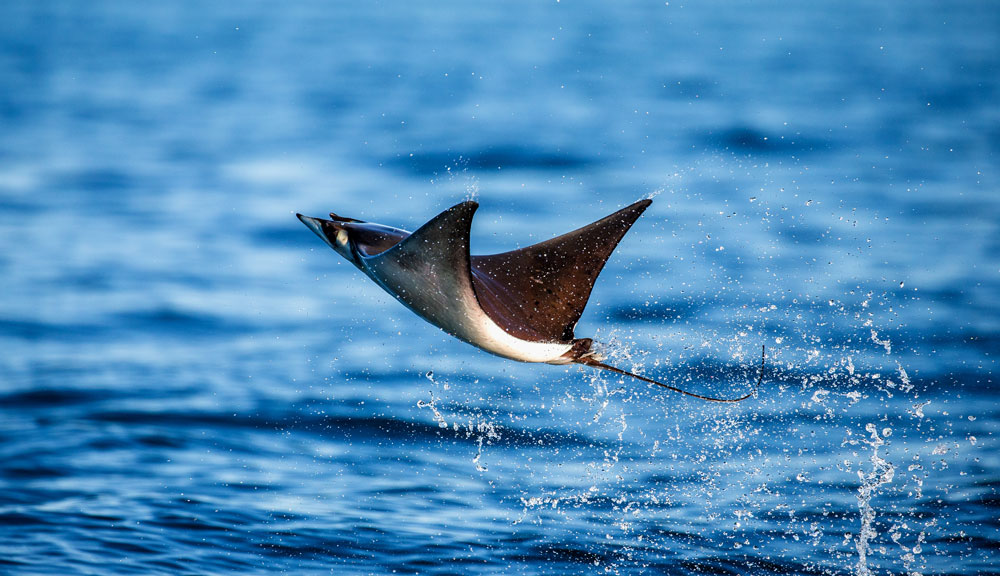 Diving into the Sea of Cortez Liveaboard: A Mexico Experience
Welcome to the 'Aquarium of the World,' a title bestowed upon the Sea of Cortez by legendary oceanographer Jacques Cousteau. Nestled between the Baja California Peninsula and mainland Mexico, the Sea of Cortez is a liveaboard destination that should top every diver's bucket list. Here's a deep dive into why this part of Mexico offers an unparalleled liveaboard diving experience.
The Sea of Cortez liveaboard diving is a melting pot of marine biodiversity. This body of water hosts a phenomenal array of marine creatures, from tiny nudibranchs to massive blue whales. Divers can expect to see playful sea lion colonies, vast schools of fish, and during the right season, passing pods of dolphins and whales.
About Sea of Cortez Liveaboard Diving
A liveaboard trip to the Sea of Cortez offers an unforgettable journey through one of the most biologically diverse bodies of water on the planet.
From the moment you dive in and are greeted by the curious eyes of a sea lion pup to the sight of a sunset over the Baja California desert, every aspect of this trip promises to be etched in your memory forever. Whether you are an experienced diver or just beginning your underwater adventures, the Sea of Cortez has something to astonish every visitor.
Sea of Cortez Dive Sites
The diving in the Sea of Cortez is as varied as it is exciting. With Sea of Cortez liveaboard itineraries, you can explore everything from shallow reefs to steep drop-offs, from serene sea lion colonies to mysterious shipwrecks. Each site offers a unique window into the underwater world, with clear waters providing excellent visibility for photographers and nature enthusiasts alike.
El Bajo
El Bajo is renowned for its seamounts, which attract pelagic species, making it a hotspot for encounters with the legendary schools of hammerhead sharks. This site is often the highlight for many divers due to these magnificent animals, but it's not just sharks that bring divers here. You'll also find large groupers, manta rays, and the occasional whale shark during the right season. Visibility can be variable, and the currents can be challenging, making El Bajo a site suited for advanced divers with experience in similar conditions.
Cabo Pulmo
Cabo Pulmo is a marine sanctuary that has seen a remarkable recovery of marine life thanks to conservation efforts. Divers here can swim amidst massive schools of jacks that often block out the sun, a testament to the health of the ecosystem. Alongside these, you'll find rays, large groupers, and during the season, a chance to spot bull sharks. This dive is suitable for intermediate divers due to the potential for currents and deeper dives, but certain areas within the park are accessible to beginners under the guidance of experienced dive masters.
Los Islotes
At Los Islotes, you can enjoy one of the most engaging experiences in the Sea of Cortez: swimming with a playful sea lion colony. These friendly animals are curious and often come close to divers, offering an unforgettable encounter. The water is usually calm, and the diving is relatively shallow, making it suitable for all experience levels. Along with the sea lions, divers can observe a variety of reef fish, moray eels, and other marine life that call the rocky reefs home.
Gordo Banks
Gordo Banks is a seamount known for its pelagic action. Here, the deep blue is your backdrop as you watch for schooling hammerheads, large tunas, and during the right season, the largest fish in the sea - the whale shark. The dive is deep, and the area is known for its strong currents and sometimes lower visibility, hence it's recommended only for advanced divers with deep water and blue water experience.
Chileno Bay
For those who prefer calmer waters, Chileno Bay offers a tranquil yet engaging diving experience. It's a protected bay with clear, warm waters ideal for beginner divers or those looking for a relaxed dive. The reef here is home to a colorful assortment of tropical fish, moray eels, rays, and invertebrates. Turtles are also common visitors to the reef. Due to the gentle nature of this site, it's a perfect location for new divers to gain confidence and for experienced divers to enjoy a leisurely dive.
Salvatierra Wreck
Another artificial reef, the Salvatierra wreck lies in relatively shallow water and is a haven for marine life. It's suitable for all levels of divers and is particularly good for underwater photography due to the abundance of light and vibrant marine inhabitants.
Each of these sites represents a unique aspect of the Sea of Cortez, and divers are encouraged to respect the delicate balance of these ecosystems. Mexico liveaboards often include dive masters and instructors who can provide the necessary guidance to ensure divers of all levels can safely enjoy the wonders of these top dive sites.
The Best Time to Embark
Sea of Cortez liveaboard are typically offered from July to November. During these months, the water temperatures are warm, ranging from 23 to 30 degrees Celsius (73 to 86 degrees Fahrenheit), making for comfortable diving conditions. This is also the time when the marine life is most active, including the chance to swim with whale sharks and witness the courtship displays of mobula rays.
Aboard the Liveaboard
Once you step onto your Mexico liveaboard, you'll find that these boats are equipped with all the amenities and comforts needed for a week of diving. Spacious cabins, sun decks, and hearty meals become your home away from home as you sail from one dive site to the next.
Diving Conditions and Certification
The Sea of Cortez is suitable for divers of all levels. However, certain sites with strong currents or deeper waters may require advanced diving experience. Liveaboard operators will guide you to sites that match your skill level, ensuring a safe and enjoyable experience.
Getting to Sea of Cortez
Getting to the Sea of Cortez for a liveaboard diving adventure typically involves a few key travel steps. Here's how you can make your way to this stunning marine destination:
Most international travelers will begin their journey by flying into one of the major airports serving the Baja California Peninsula. The two primary gateways are:
Los Cabos International Airport (SJD): in San José del Cabo, which is well-connected with flights from the United States, Canada, and other international destinations.
Manuel Márquez de León International Airport (LAP): in La Paz, which may require a connecting flight from other cities in Mexico or the US.
Once you land, you'll need to transfer to the city or town where your liveaboard departs. This could be La Paz, Cabo San Lucas, or Puerto Peñasco, depending on the itinerary of your chosen liveaboard. Transfers can be arranged by taxi, shuttle services, or in some cases, by the liveaboard company itself.