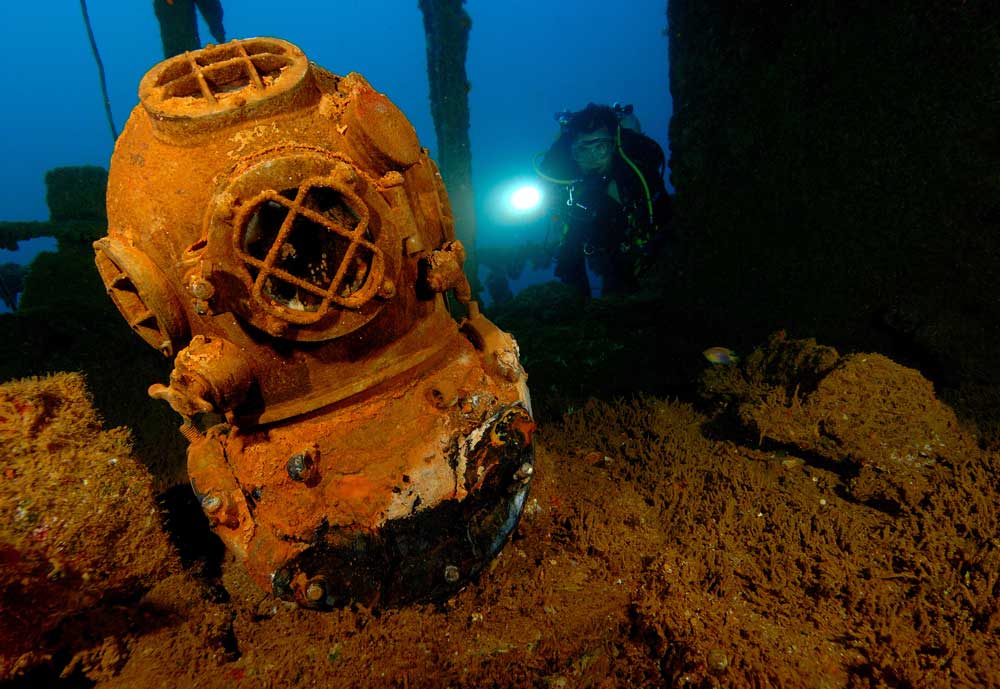 Bikini Atoll Liveaboard: Dive Into History and Adventure
Buckle up, because liveaboard diving in Bikini Atoll is an experience unlike any other. This UNESCO World Heritage site is located in the Marshall Islands and offers some of the most awe-inspiring wreck dives on the planet. In this comprehensive guide, we'll delve into why Bikini Atoll is a must-visit destination for passionate divers, what you can expect on a liveaboard trip, and how to prepare for this once-in-a-lifetime adventure.
What makes Bikini Atoll special? For one, it's the historical significance. Bikini Atoll was the site of 23 nuclear tests conducted by the United States between 1946 and 1958. The most famous of these tests was the underwater detonation of the Castle Bravo hydrogen bomb. While the atoll's past is somber, it has led to the creation of a fascinating underwater world, featuring sunken warships, submarines, and aircraft.
Beyond its historical intrigue, Bikini Atoll is also home to an incredible marine ecosystem. The limited human activity has allowed the area to flourish, with vibrant coral reefs and an abundant variety of marine life.
About Bikini Atoll Liveaboard Diving
Wreck diving paradise. Bikini Atoll boasts some of the world's most renowned wreck sites. The USS Saratoga, an American aircraft carrier, and the HIJMS Nagato, a Japanese battleship, are among the jaw-dropping dive spots awaiting you.
Bikini Atoll is part of the Marshall Islands, situated in the Micronesian region of the Central Pacific Ocean. The atoll consists of 23 islands surrounding a deep central lagoon. While relatively remote, it has gained global attention for its unique history and exceptional diving opportunities.
The atoll became a household name when it was chosen as a site for nuclear testing by the United States following World War II. From 1946 to 1958, a total of 23 nuclear tests were conducted, including the infamous Castle Bravo hydrogen bomb test, which remains the most powerful nuclear device ever detonated by the United States. As a result, the indigenous people were evacuated from their ancestral land, and the atoll was rendered uninhabitable for a long time.
In a paradoxical twist, the decades of human absence from Bikini Atoll have allowed its natural ecosystems to flourish. The atoll was declared a UNESCO World Heritage Site in 2010 in recognition of both its historical significance and its unique marine environment. The shipwrecks from the nuclear tests have transformed into vibrant artificial reefs, teeming with marine life, including various species of sharks, rays, and tropical fish.
Bikini Atoll Dive Sites
The USS Saratoga lies at a depth ranging from 18m (59ft) at its shallowest point, near the deck, to approximately 50m (164ft) at its deepest, near the sea floor. This makes the site versatile, offering a range of depths to explore, but also means it is primarily suitable for advanced divers. With visibility often exceeding 30m (98ft), the conditions are excellent for taking in the full scope of this massive vessel. Water temperatures here hover between 27°C (81°F) and 30°C (86°F), depending on the season.
USS Saratoga aircraft carrier is perhaps one of the most iconic dive sites in Bikini Atoll. Explorers can swim through the ship's hangar, discovering fallen airplanes within. The bridge and other compartments are also accessible, offering a peek into what life might have been like aboard the carrier. The vessel has become an artificial reef, teeming with marine life, from schools of tuna and jacks to vibrant coral formations that have begun to encrust the ship.
The HIJMS Nagato rests at a depth ranging from 40m (131ft) to 50m (164ft). The deep depths and dark conditions make this dive suitable for only the most advanced divers and often require technical diving skills, including decompression stops. Visibility can vary but is generally around 20-30m (66-98ft), sufficient for observing the ship's enormous guns and other details. As with other sites, water temperatures tend to range between 27°C (81°F) and 30°C (86°F).
Once the pride of the Imperial Japanese Navy and the flagship during the attack on Pearl Harbor, this behemoth has 16-inch guns that are a must-see. The ship lies upside down, creating an eerie, unforgettable atmosphere. Despite its tumultuous history, the Nagato, too, has become a sanctuary for marine life, including schools of barracuda, reef sharks, and even the occasional manta ray.
The USS Arkansas is unique among Bikini Atoll dive sites for its vertical resting position, protruding upwards from a depth of 54m (177ft) to about 37m (121ft). This site is only appropriate for technical divers given the depth and the necessity for decompression stops. Visibility at this site tends to be lower than at other locations within Bikini Atoll, often ranging from 15-25m (49-82ft). Water temperatures are consistent with the rest of the atoll, between 27°C (81°F) and 30°C (86°F).
Diving around the USS Arkansas is like exploring a towering underwater skyscraper. The ship's cannons still aim towards the surface, and its structure has become a haven for pelagic fish and deep-water coral species.
When To Go To Bikini Atoll?
The best time to dive in Bikini Atoll is typically during the dry season, which runs from May to November. During these months, you can expect more stable weather conditions and generally calmer seas, which is particularly important when diving on challenging sites.
The wet season from December to April brings unpredictable weather and could mean rougher seas, potentially making it more difficult to navigate to the more remote dive sites.