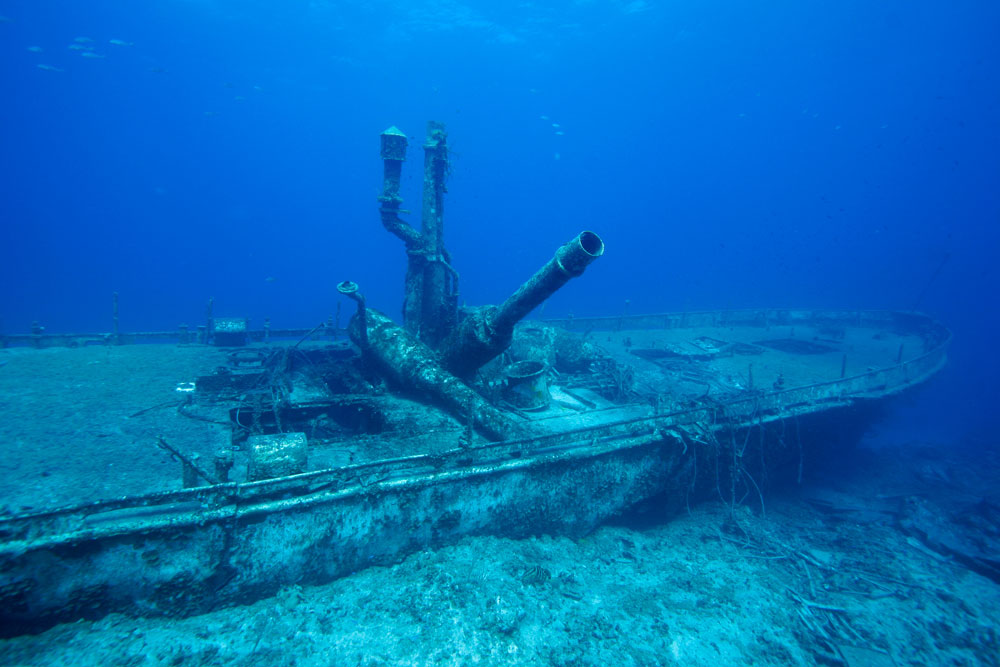 Austin Smith Wreck Liveaboard Diving: Dive in the Bahamas
The Bahamas is not just a collection of sun-soaked islands with white sandy beaches; it's also a hotspot for underwater explorers, particularly those with a penchant for wreck diving. One of the most intriguing underwater sites is the Austin Smith Wreck, a beacon for marine life and a repository of fascinating history.
Originally named the "Sea Trader," this 90-foot Bahamian Defense Force Cutter met its watery fate in 1995, not through mishap but as part of a deliberate sinking to create an artificial reef. It was renamed in honor of Austin Smith, a fallen marine, adding a poignant note to its already captivating story.
About Austin Smith Wreck Liveaboard Diving
Descending onto the Austin Smith Wreck, divers can explore the open structures and swim-throughs that are encrusted with vibrant coral growth and sponges.
The Austin Smith Wreck lies in approximately 60 feet of water, making it accessible to a wide range of divers, from those with intermediate experience to seasoned veterans. As an artificial reef, it has become a thriving hub of activity, drawing in schools of fish and curious divers alike.
Divers who visit the wreck are often greeted by the sight of a group of Caribbean reef sharks that have made the area their home. The clear Bahamian waters allow for high visibility, offering a clear view of the wreck's residents, which include barracuda, grouper, and a colorful array of reef fish.
Typically, the water temperatures around the wreck vary from a comfortable 72-78°F (22-26°C), with the best visibility and diving conditions from November to May. Currents can be mild to moderate, making it an exciting dive without being overly challenging.
The Austin Smith Wreck is often included in Bahamas liveaboard itineraries, especially those focusing on the Exuma Cays. These liveaboard trips offer a comprehensive dive experience, combining spectacular reef dives with the enigmatic beauty of historical wrecks.
The Austin Smith Wreck is a testament to the transformational power of artificial reefs and a must-visit site for any diver embarking on a Bahamian adventure. Its historical significance and the abundance of life it supports make every dive an enriching experience.